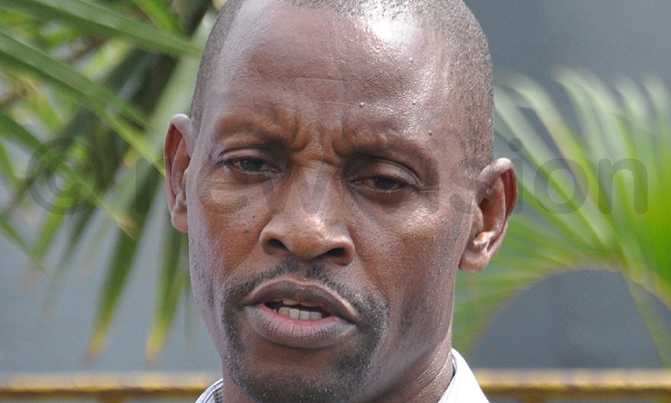 An emergency landing was made in the Ethiopian capital Addis Ababa where he was admitted before being pronounced dead
It was supposed to be a peaceful trip to one of the most popular Middle East holiday destinations.
Long serving sports administrator Godfrey Nuwagaba's journey to Dubai however instead took a tragic twist.
Nuwagaba, a Uganda Olympic Committee and Uganda Athletics Federation treasurer, collapsed on an Emirates Arilines flight from Entebbe on Monday.
An emergency landing was made in the Ethiopian capital Addis Ababa where he was admitted before being pronounced dead on Tuesday morning.
Nuwagaba was travelling with his wife Winnie Arinaitwe, daughter Trisha Nuwagaba and business partners Eldard Munooni and Richard Aine.
He was working on his laptop when he suddenly collapsed.
UAF assistant general secretary Apollo Musherure who talked to Munoni and Aine said Nuwagaba first choked before collapsing.
The sports fraternity was in shock Tuesday with Nuwagaba being described as lively before he departed.
"I talked to him thrice before he departed. He sounded well. We have also never known him to have any complications," said UAF president Domenic Otucet.
UAF assistant general secretary Apollo Musherure, who talked to Munooni and Aine yesterday, said five doctors aboard the same flight managed to resuscitate him.
"He was placed on oxygen meanwhile as the plane made a u-turn back to Ethiopia.
When they landed the transfer process from the plane to the ambulance took some time and also the oxygen on the ambulance was not properly working.
They had to go back and bring the oxygen cylinder from the plane. He was resuscitated again and taken to hospital," said Musherure.
Nuwagaba has been the proprietor of Standard Primary School in Zana.
He was also a bursar of Standard High School. He was also a manager of Olympic and World marathon champion Stephen Kiprotich.
Burial is tentatively set for Friday at Biharwe in Mbarara district. The body arrives Wednesday morning. There will be a vigil at Katale, Nsimbi Ziyise, Seguku today.
Nuwagaba mourned
William Blick (UOC president): He has been a very hard working, diligent and loyal person. I would call him to work at almost any time. It is a very big blow to lose such an experienced person.
Justus Mugisha (FUFA vice president): He is the most faithful person I have ever worked with. He was also never involved in sports politics. He is the kind of person who would be embraced by both sides.
We at Standard High will also remember him for starting the school football team while he was games master in 2000. Big names like Hassan Wasswa, Vincent Kayizzi, Joseph Kabagambe, Patrick Ochan, Mike Mutyaba are some of his products.
Peninah Kabenge (AUUS president): It is a very big shock. I have known him since his student days. He represented Makerere and Uganda with honour.
I worked closely with him both at Makerere and Uganda Olympic Committee. He was a principled administrator who wouldn't even be shaken by the president for as long as he knew he was right.
A down to earth person who was simple and very hard working. He was both a good athlete and administrator.
Domenic Otucet (UAF president): It is very shocking. I spoke to him thrice on Monday and he sounded okay. We also didn't know him to have any complications.
That aside, he was a very innovative and hardworking administrator. But he was also a very busy man because of the numerous ventures he was involved in. He could have been overworked.