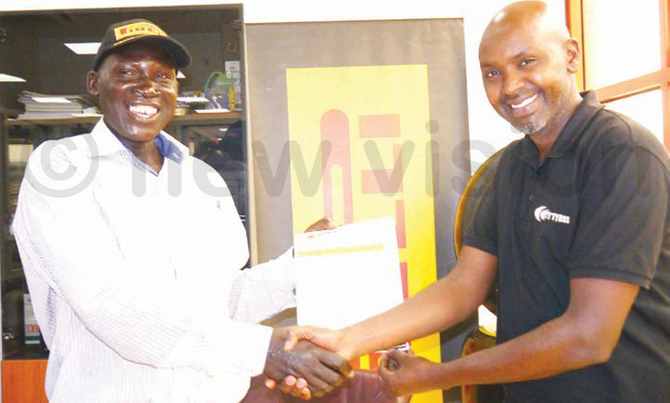 He made his fourth attempt in the promotion on October 7th
A fully paid trip never comes that easily. And this is why the fifth winner of the City Tyres-Pirelli promotion Richard Okullo cannot trade his ticket for anything.
"I don't think I can surrender my place to anyone no matter the reason. At least I have been to China and Dubai but this is another new experience that I wouldn't want to miss," Okullo stated.
Okullo made his fourth attempt in the promotion on October 7 after buying four Pirelli tyres for his Toyota Land Cruiser at City Tyres' branch in Nakawa a few days into the raffle draw.
"I was not so surprised on receiving the call from City Tyres because I had just changed my tyres but when they told me that I was the lucky winner, I still couldn't believe it. I thought these were conmen calling me.
But today's invitation to City Tyres offices here in industrial area has settled my doubts and I have already informed my wife back in Lira about the good news," said Okullo, who is the director of Bulluge Comprehensive High School in Lira.
To stand a chance of winning one of the remaining five tickets, you need to buy four Pirelli tyres before October 31 to enter the final draw.