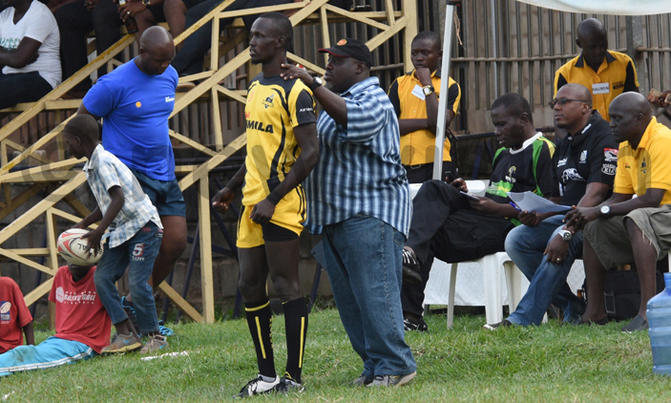 His side opens its campaign against Uganda Christian University
Uganda Cup
After failing to achieve two targets, the Nile Special Premier Rugby League and the Guinness National Sevens, Shell Rimula Rhinos coach Brian Makalama has now shifted his target to Uganda Cup that kicks of this weekend.
Makalama said his side has improved and there are a number of signs to show that they can win this year's Uganda Cup.
"We lost to Kobs in the quarterfinal last year, but we are now a more formidable side and the boys would like to win this Uganda Cup," Makalama told New Vision Sport.
His side opens its campaign against Uganda Christian University (UCU) at the University Campus in Mukono and win will see them face Betway Kobs in the quarterfinals yet again.
Defending champions Hima Cement Heathens will travel to Abbey Dhaira Stadium to face newcomers Walukuba Rugby Club, while last year's runners up Buzz Pirates take on stubborn Rams in one unpredictable fixture at the Graveyard Ground in Makerere.
Fixtures (Oct 14)
Walukuba v Heathens
Gulu v Warriors
Kyambogo vs Buffaloes
Stallions v Mongers
Rams v Pirate
Hippos v Impis
Mbale v Kobs
UCU v Rhinos