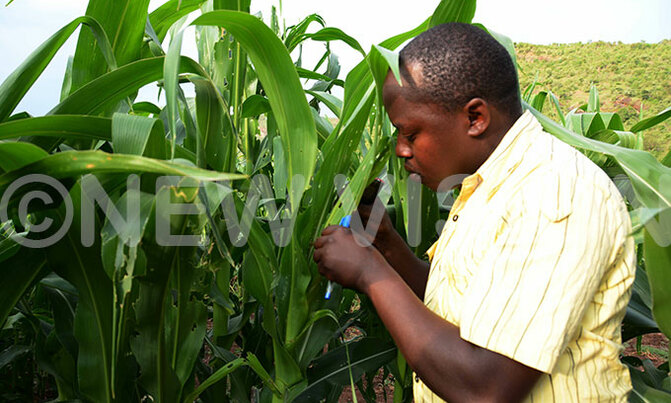 This was raised by the delegates who attended the 7th African grain trade summit at White Sands Hotel in Dar es Salaam.
Armyworm is becoming a threat to grain trade in East African region and requires concerted efforts by partner states to combat it.

This was raised by the delegates who attended the 7th African grain trade summit at White Sands Hotel in Dar es Salaam.

"Africa still has challenges of food insecurity. Armyworm has continued to persist even with interventions by governments and development partners. We need to rethink new horizon how to tackle it," Gerald Masila, the executive director of Eastern African Grain Council (EAGC) told participants.

Inmi Patterson, the charge d' affairs of United States embassy in Dar es Salaam said loss due to army worm is a threat to grain trade.

Masila who was speaking during the high level media dialogue outlined key issues that can boost grain trade and ensure food security among them are supportive policies instead of protectionism so that farmers can compete globally, transparency in the process of drawing prices, having structured grain trade and tax incentives as well as considering food value chains inclusiveness.

The executive director was supported by the deputy head of mission Embassy of Sweden, Ulf Kallstig who pointed out that partner states need to make policies which are coherent to facilitate grain trade.

The summit organized by EAGC and supported by United States Agency for International Development and East Africa Investment Hub attracted researchers, policy analysts, grain experts and others.

The deputy secretary general of East African Community (EAC), Christophe Bazivamo, observed that the EA Council recognizes the role EAGC plays in promoting grain trade.

"Integration is about security and prosperity. Its business driven and peoples centred," Bazivamo said.

He implored experts in grain to come up with measures to address post-harvest loses if grain trade is to flourish in the region.

The Tanzania minister of agriculture, livestock and fisheries, Dr. John Tizeba agreed with him saying over sh32b is lost annually to post-harvest handling.

"This is a shame," Dr. Tizeba said.

Ademola Braimoh, World Bank coordinator climate smart agriculture Africa region stressed that Africa needs to take food security seriously.

"Regional trade offers potential to address trade and reduce poverty," Braimoh said.