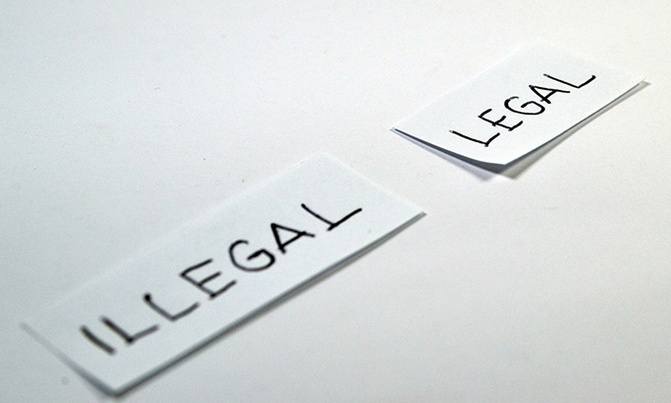 Around 70 countries have so far legalised online gambling, and actively allow online gambling sites to host their servers in their states
Online gambling has grown by leaps and bounds ever since the first online casino came into being in 1994. Nowadays, it's common for millions of people world-over to play online casino games and place bets on sports events on the internet.
If you're someone who loves punting on sports or playing casino games online, online-casinos-canada.ca is an excellent portal to discover all the right places to do so. Not only does it list out all the top online casinos, it provides a detailed review of each one of them, helping you make a well-informed decision about the platform you should go with.
Legal status of online gambling in US
Online gambling in the United States can be considered a fairly grey area as far as its legal status is concerned. Although you cannot technically punt anywhere in the US, the law enforcement agencies find it very difficult to locate, convict and prosecute the individual players.

This is because a large majority of them gamble from within their homes, and on portals that are hosted outside of the United States. It is illegal for any online gambling firm to run its operations from the US soil, the reason why a large majority of them are headquartered and operate from other countries (where gambling is legal).

Around 70 countries have so far legalised online gambling, and actively allow online gambling sites to host their servers in their states, including some of the big nations like Germany, France, Australia, Finland, Denmark, New Zealand and some of the provinces in Canada.
Any time you sign up at a casino website, it is your responsibility to confirm that online gambling is legal in your state/country. You must carefully refer to the terms and conditions laid down by the website, and respect their age limits.

The pertinent authorities in your state/country would be very well within their rights to seize your winnings if they find out that you've been indulging in illegal gambling on the Internet. However, as mentioned earlier, the ground reality is that a large percentage of online gamblers are never prosecuted as they punt on sites hosted on international servers. You can read more on the legalization of gambling in the US in this article published on nytimes.com.

Legal status of online gambling in Canada
In Canada, online gambling is largely under provincial jurisdictions. You can read more about it here in this article at cbc.ca. What really makes it a grey area is the fact that online businesses often don't abide by the provincial restrictions. More than 1400 offshore websites offer online casino and gambling services to the people in Canada.
After gambling was legalised in Canada in the year 1985, even before Internet became commonplace, all provinces in Canada had devised their own gambling laws. Horse racing apart (as it's regulated by FAD - Federal Agriculture Department), all provinces gave online gambling their own definition. Additionally, all these provinces later permitted online gambling and casino operations in one or the other form.
For instance, you're not doing anything illegal being a Canadian if you place punts with a gambling portal hosted outside of Canada, let's say in Gibraltar, Malta, Cyprus or somewhere else. It'll only be a problem if it's servers were in Canada and the online casino was found flouting the provincial laws and regulations.