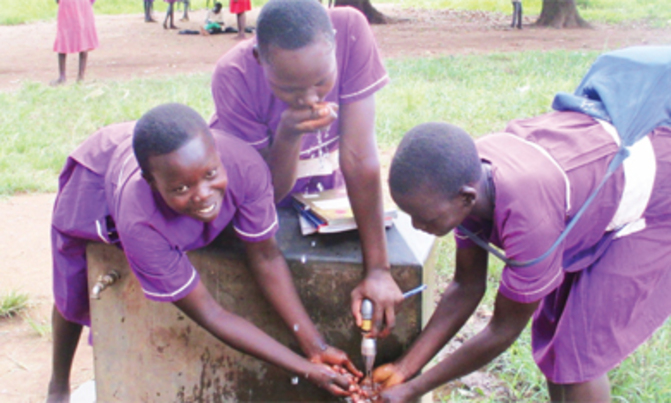 By Vision Reporter

Just when Uganda embarked on a path of national rehabilitation and recovery soon after the National Resistance Army took charge of government, ADRA Uganda was registered as a national non-governmental organisation (NGO) on July 24, 1986.
The following year, it embarked on relief, recovery and development programmes throughout Uganda in partnership with United Nations agencies, international donors, the Government, the Seventh Day Adventists (SDA) church, other NGOs and faith-based organisations.

Background
ADRA Uganda is an SDA Church NGO. Although it is an autonomous national NGO, it is part of the international ADRA network, which was established in 1956 by the Seventh Day Adventist World Offices to respond to disaster relief needs, development needs in vulnerable communities and address the ever recurrent humanitarian needs at international and local levels.
According to Pastor Dr Daniel Matte, the board chairperson of ADRA Uganda and the Archbishop of the SDA Church Uganda Union Mission, the organisation receives inspiration and motivation from its international network and rich history of humanitarian, development and relief work.
Over the years, he notes that ADRA Uganda's impact has been felt in several communities. "Its mandate and mission is to work with people in poverty and distress to create just and positive change through empowering partnerships and responsible action," he says.
Areas of Intervention
For the past 30 years, ADRA Uganda has implemented humanitarian, disaster relief and development interventions to various communities in the key areas, such as livelihoods and agriculture, disaster and relief interventions.
Other areas include water, sanitation and hygiene, community health, economic and financial empowerment. In addition, ADRA has engaged in hunger and nutrition interventions, programmes targeting children, gender equality, social justice and construction of decent homes for the poor.
In the area of education, it has constructed 141 schools with 1,128 classrooms, 420 school pit latrines, 250 teachers' houses and 30 school administrative blocks, among others. ADRA Uganda prides itself in serving all people equally, regardless of their sex, gender, or faith. CLICK HERE FOR MORE ON THIS NOTICE
ADVERT