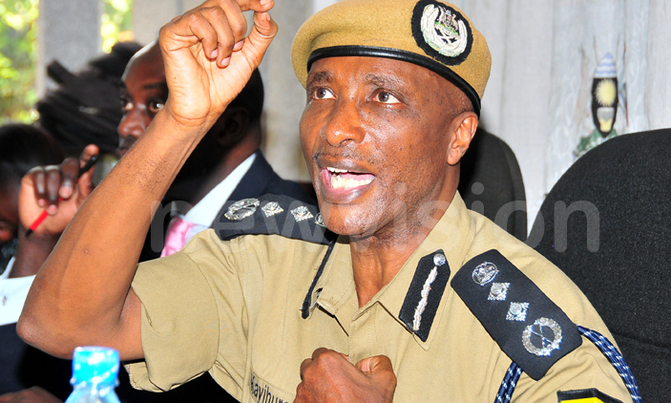 Police chief Gen. Kale Kayihura re-assured the students of Nkumba and the surrounding areas that the Police has developed new measures to end the murder of women.
The Inspector General of Police Gen. Kale Kayihura has encouraged students to work hand in hand with the Police to fight crime in Uganda.

Kayihura made the appeal yesterday during the Inter-university and Institutions Security Day at Nkumba University.

The programme is part of the Police week, which will be crowned on October 3 at the same University.

The event attracted students from various universities and secondary schools around Kampala.

The day that is designated as the National Police Day, sees the Police celebrate their achievements in fighting crime and bringing the public together with the police.

President Yoweri Museveni will close the event on Wednesday.

Kayihura re-assured the students of Nkumba and the surrounding areas, who in the past weeks have been hit by back to back murders of women, that the Police has developed new measures that are expected to end the craze.

During a visit at Nkumba last week, Kayihura said his force had established that the recent murders in the area were crimes of passion.

"Some of these murders are a result of other issues which we, as investigators need to develop before telling the public," he said.

He said he was currently working on strengthening neighbourhood watch, as well as increasing deployment in the area.

"We have increased on the number of policemen in Katabi on foot patrol, motorcycles and patrol cars. They will be co-ordinating with crime preventers and LC chairpersons to monitor security right from the grass root level," he said.

Police is also to introduce other forms of patrols like roller skaters, bicycles and call centers in each ward in Katabi, where people will be given specific telephone numbers to report all forms of crimes.