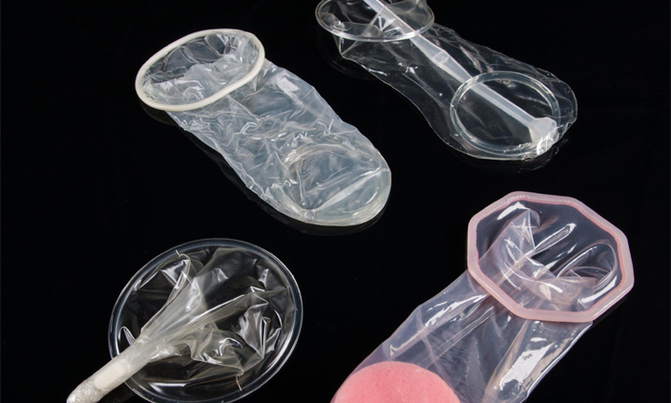 Some women complain of the social cultural attachment which put men in charge of sex
Jovia Kyakuwa, 26, is a resident of Kiswa in Nakawa division, was happy when government introduced female condoms as a way of protecting women against HIV/AIDS.
She was eager to use the condoms in order to protect herself from infection but was disappointed with the condom.
"I did not enjoy anything during sex but only felt disgusted," she explained and has since ceased using the female condom.
It is against this background that civil society organizations have asked the manufactures of female condoms to redesign them in order to enhance their usability.
According to Salome Atim the advocacy officer for Action for Better Health (ABH) with the National Forum for People Living with HIV/AIDS (NAFOPHANU), several women complained that female condoms are not comfortable, they make noise, inserting one is difficult and keeping it inside is also difficult among others.
She said some women complain of the social cultural attachment which put men in charge of sex.
"When a woman pulls out a condom and tells the man to use it, there is always a negative perception that such a woman either uses several men or always does not want to get pregnant. To a person who is still dating you, the friendship can even end up there and then" Atim said.
While addressing the media in Kampala, Atim said that since men are in charge of their sexuality and control of their lives, women too should also take charge of controlling their lives through demanding for female condom use.
"It's only you who can be in charge of yourself, that is why I urge women not to feel shy to take charge of their lives, by making use of the female condoms and protecting themselves from sexually transmitted diseases and also space their children properly," she said.
She observed the need for the manufactures to improve the condoms so that their usability can be realized.
She underscored the need for the manufactures to conduct research on usability of their products so that they can address the issues raised by women.
"The male condom has moved stages as people complained; they kept on improving so even this is a product which can be improved. If women are complaining about noise, what they can do to reduce the noise? If it is difficult to insert, what can they do to soften them?" she asked.
Gilbert Musinguzi the quality controller Uganda Debt Network observed that uptake of female condoms has been low close to 0%.
"This means that of the hundreds of condoms distributed and bought by government to ensure protection and prevention of pregnancy or sexually transmitted infections, almost nothing is utilized by women who are the target group for receiving the item. This means that we are budgeting and allocating resources but they are not utilized," he added.
He attributed this to lack of awareness and sensitization on utilization of female condoms to expose its importance but if it is not applicable, it means resources are being wasted.
Imelda Namagga the program manager Uganda Debt Network called for fulfilment of government's commitment towards health through increasing budgetary allocation.