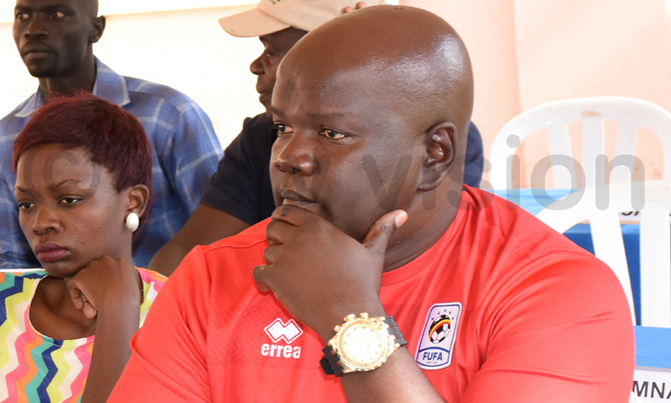 He was disqualified on grounds that he submitted his nomination late
Efforts by FUFA official Patrick Ntege to secure a spot on UOC's athletics commission hit a snag when he was left of the candidates list by returning officer Michael Wandera.
Ntege was disqualified on grounds that he submitted his nomination late.
He tried to plead with Wandera to soften his stance and allow him be nominated but all in vain.
"I'm tied by the rules and I cannot accept any nomination that came late," Wandera told Ntege.
Wandera went on to declare the six successfully nominated persons as the commission members. These are Irene Kasubo, Hakimu Musoke (weightlifting), Charlotte Mudoola, Michael Wokorach (rugby), Aisha Kagere and Emmanuel Wabuyaka (hockey).
"We could not consider Ntege and Daniel Muhigo (badminton) because they came after nominations were closed," Wandera stated.
Ntege was advised to wait for the next elections that will fill the remaining two positions however, there is a group that vowed not to allow Ntege contest.
"Ntege is not an athlete, he is a manager and cannot represent us," one athlete said.
Meanwhile Steven Kiprotich and Ganzi Mugula were appointed to the same committee.
Only athletes from the 23 member federations including archery, rugby, athletics, conae, volleyball, football, basketball, cycling, weightlifting, swimming, netball, badminton, boxing, table tennis, lawn tennis and squash participated in the elections.