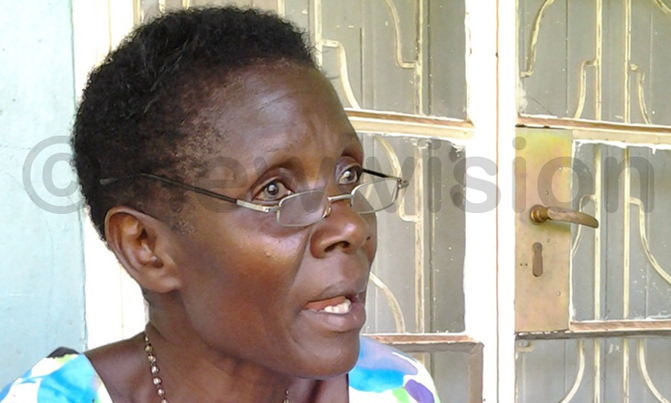 50% of women in the area don't want to breastfeed their children
Buikwe district public health specialist Josephine Zziwa has accused women of compromising their babies' diets by having their husbands compete with children for their breasts.
"Our men in Buikwe are competing with their babies for breasts, this is unfortunate as it compromises their diet, immunity and normal body growth," she said.
This was during a community health campaign organized by the Obulamu initiative aimed at sensitizing the public about healthy living in Njeru Town Council on Saturday.
"In most cases men suck the breasts without brushing their teeth and cleaning their mouths properly, as a result, they leave some bacteria which are in turn sucked by the babies who end up catching different diseases especially diarrhoea," Zziwa claimed.
Also, she noted that men leave mothers with wounds on the nipples.
Herbert Bogere a teacher in the area concurred with Zziwa saying this was a common practice among many men.
"This is a very serious and common practice of men sucking breasts" Bogere said.
Bogere, a father of two, vowed never to suck his wife's breasts once she is breastfeeding saying he was doing it ignorantly without knowing the health hazards he was posing babies.
Zziwa also claimed 50% of women in the area don't want to breastfeed their children.
She said they carried out a study recently which showed that majority were working class mothers who want their breasts to remain firm.
"Breast milk helps a child's brain to grow and it helps them to score better grades in academics but some mothers shun breastfeeding, they want their nipples to remain sharp to be considered young women," Zziwa explained.
Juliet Nampala, a midwife at Njeru Health Centre III said such cases have been registered at the hospital yet majority of them are not HIV positive.
"We try to initiate the babies to suck but the mothers refuse yet this prepares them for lactation stimulation. They instead carry bottles and formulae milk yet the first milk is the one which boosts the babies' immunity," Nampala said.
She also explained that children who are not breastfed exclusively for 6 months always fall sick and even die, perform poorly in classes and their growth is also compromised.
Rebecca Birungi from the Obulamu said the purpose of the campaign was aimed at sensitizing both men and women about their roles on issues related to health.
"Health issues shouldn't be perceived as for mothers alone, it should be a collective responsibility to promote health in our homes and communities," Birungi said.