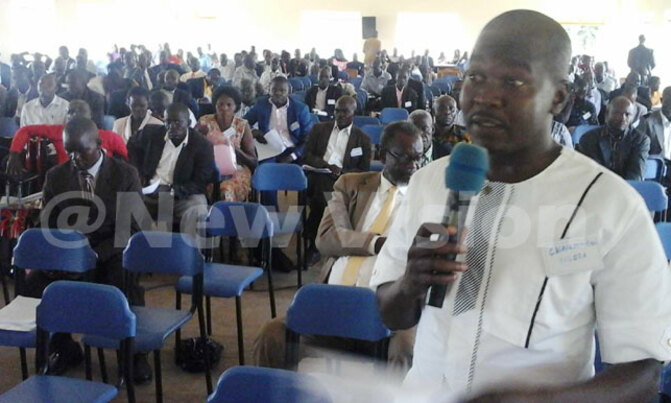 LC5 chairpersons noted that they have little resources to cause impact in the grassroots.
PIC: Ngora LC5 chairman Bernard Eumu speaking during the meeting (Credit: Lawrence Okwakol)

ULGA | LACK OF FUNDING

Seven hundred members of the Uganda Local Government Association (ULGA) of the 34 districts in eastern Uganda on Monday met at Pallisa Senior Secondary School's main hall to discuss the challenges affecting lower local governments.

The participants included LC5 chairpersons, district speakers, chief administrative officers, LC3s and senior assistant secretaries.

Walter Elakas Okiring, the chairperson of Katakwi district, who is also the ULGA eastern Uganda vice-president, said the main problems of local governments stem from the fact that most of their powers have been taken back to the centre.

Patrick Kayemba, the Iganga district chairperson, said they need more funding to service delivery in the areas of education, agriculture and health.

"For a nation to realise development, its lower local government needs attention, rather than giving the meagre resources that cannot be used to do much," he said.