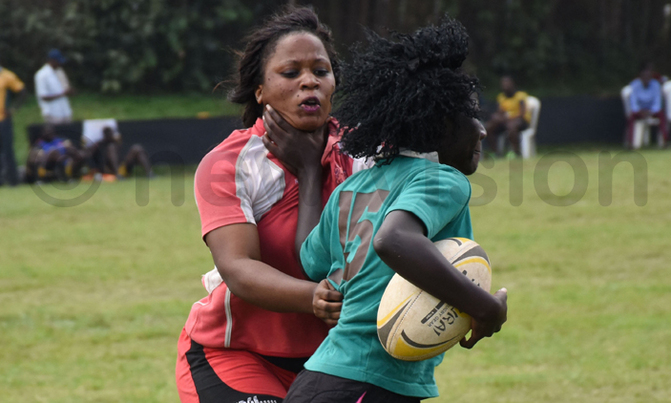 They face hosts Tunisia, Morocco and South Africa
The national women's Rugby 7s national team coach Helen Buteme has named a squad of 12 players to represent Uganda in the Rugby Africa 7s tournament in Tunisia on Saturday and Sunday.
The ladies will be out to fight for a slot in the 2018 Gold Coast Commonwealth Games and the 2018 World Cup in San Francisco.
Emilly Lekuru, Flavia Agenorwot, Immaculate Mufuwa, Justine Namagembe and Peace Lekuru are the rookies on the team Buteme has named and she has a lot of confidence in them.
The experienced players on the team departs on Wednesday morning are Charlotte Mudoola, Peace Wokorach, Juliet Nandawula, Gilder Azikuru, Grace Auma, Aisha Nakityo and Samiya Ayikoru.
"We have trained and the girls have worked so hard so am confident that they will perform," Buteme stated.
The team faces hosts Tunisia in their opening fixture, before taking on Morocco and then finishes off with South Africa.
The winner of the tournament will qualify for the World Cup and Commonwealth Games while the second will qualify for only the Commonwealth Games.
Pool A: South Africa, Uganda, Tunisia and Morocco
Pool B: Kenya, Zimbabwe, Senegal Madagascar
Fixtures
Uganda v Tunisia (9.22am)
Uganda v Morocco (11.20am)
South Africa v Uganda (12.56pm)