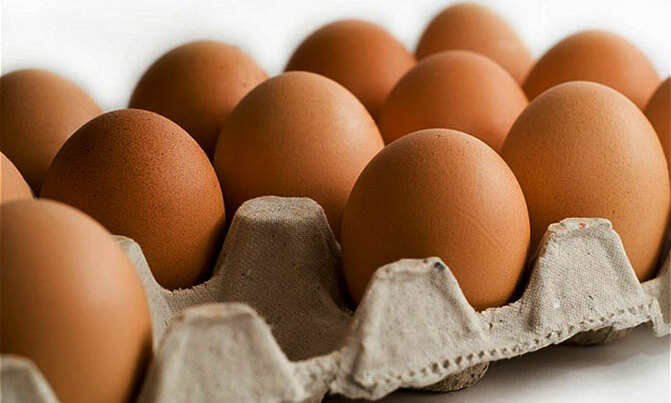 Many lawmakers blamed the country's Food and Goods Authority watchdog for failing to prevent the problem from developing into a scandal.
HEALTH

Dutch MPs on Thursday grilled two ministers over the tainted-egg scandal that has swept Europe as the country sought to mend its poultry industry's battered reputation.

Lawmakers fired questions at Health Minister Edith Schippers and deputy economy minister Martijn van Dam at a special five-hour session of parliament's economics commission.

Many lawmakers blamed the country's Food and Goods Authority watchdog (NVWA) for failing to prevent the problem from developing into a scandal that now extends across Europe, reaching as far as Hong Kong.

Action should have been taken back in November 2016, when the NVWA received its first tip-off that a banned insecticide, fipronil, was being used to rid chicken farms of red lice, they said.

"If concrete action had been taken at that point, the whole situation could have been prevented," said Animal Party (PvvD) representative Esther Ouwehand.

"Within a few weeks (of the tip-off), it could have been determined that it (fipronil) was being used on a wide scale," added Rik Grashoff of the eco-friendly Green-Left party. "Surely it's not rocket science."

Schippers and van Dam defended the NVWA's actions and denied that the scandal had happened because of years of budget cuts.

"The NVWA is working full-blast on a plan," to improve controls and communication in future, Van Dam said.

Dutch business was at the epicentre of a food scandal in 2013 when beef tainted with horsemeat was sold across Europe.

"It's too easy to make judgements before we've properly investigated the matter," Van Dam said.

The Dutch government announced Wednesday the egg scandal had cost local poultry farmers at least 33 million euros ($39 million).

"It was a painful and bitter lesson," said Van Dam, who admitted that some farmers "are not going to make it."

Van Dam said however officials were hard at work trying to fix the Dutch poultry industry's image, particularly in its main export market Germany, which gets 71 percent of its eggs from the Dutch market, according to the central statistics office.

But D66 parliamentarian Stientje van Veldhoven said: "The best way to promote Dutch products is first to ensure that all our monitoring systems are working as they are supposed to."

Millions of eggs have been pulled from supermarket shelves and destroyed across Europe and dozens of poultry farms closed since the fipronil contamination was made public on August 1.

Commonly used to get rid of fleas, lice and ticks from animals, fipronil is banned by the European Union from use in the food industry.

The issue has sparked a row between Belgium, the Netherlands and Germany, the three countries at the centre of the crisis, about how long officials knew about the problem.