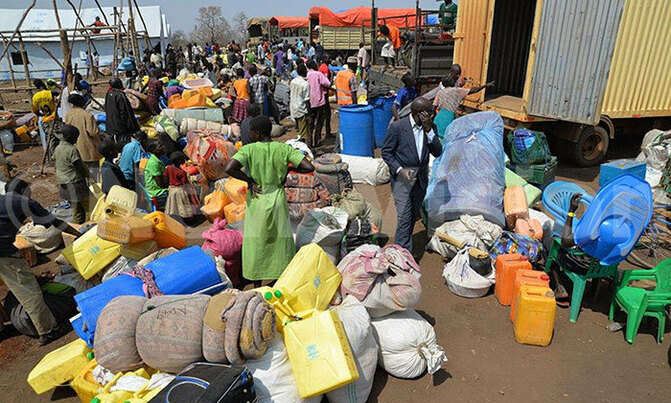 The pledge was made on June 23 this year.
REFUGEE CRISIS

The Japanese government has released US$10m (sh35.9 billion) for South Sudanese refugees and Ugandan host communities in Northern Uganda.

The money is in fulfilment of the pledge by Nobuo Kishi, the State Minister for Foreign Affairs of Japan that was made on June 23 this year, when the world gathered in Uganda to stand in solidarity with the country as it hosts over one million refugees.

Since violence broke out in South Sudan in December 2013, there has been widespread displacement of the South Sudanese population resulting in a mass influx into Uganda and other neighbouring countries.

To-date, Uganda is hosting over one million refugees from South Sudan, with 82% being women and children.
According to UNHCR Representative to Uganda, Bornwell Kantande, the funding will help to strengthen the bonds between refugees and Ugandans, who live together side-by-side on land provided by local host communities.

Adding that the contribution will also help to provide newly arrived refugees with core relief items including blankets, mattresses, kitchen sets and other key items.

"A sports stadium and market place in the districts of Adjumani and Moyo respectively, will be upgraded to benefit around 580,000 refugees and people in host communities, allowing them greater economic opportunities and improving shared community infrastructure," Kantande said.

Aida Girma, UNICEF Representative in Uganda, said the contribution will go a long way towards assisting some of the most vulnerable people in society with a life of dignity, while providing richly-deserved support to host communities in northern Uganda, who continue to generously welcome refugees with open arms.

The funding channeled through UNICEF will provide access to safe water, sanitation and hygiene and immunization services reaching 160,000 people in the districts of Yumbe, Arua and Moyo.

WFP Country Director El Khidir Daloum said that with this contribution, which is the second received from the Government of Japan this year, WFP has purchased nearly 4,600 metric tons of food to reach one million refugees, adding that WFP relies entirely on the voluntary support of governments and other donors to provide basic food assistance for refugees in Uganda every day.

"Every dollar we receive from donors contributes to saving the lives of refugees, the large majority of whom are women and children. We thank Japan for its commitment to addressing hunger," Daloum said.