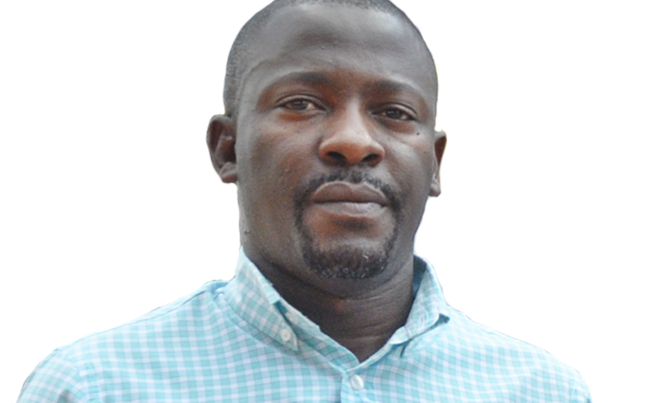 Chelsea had fought gallantly with 10 men against Burnley
London is the new home of football, it seems. From league champions 2016-17, runner-up, FA cup champions and runner-up, London clubs have got our attention.
The simmering rivalry amongst them has also been re-awakened; so much, so that who carries the bragging rights is an issue that is now firmly back on the agenda. Arsenal - who ceded their leadership to Chelsea and Tottenham HotSpur - beat Chelsea in the FA Cup final and Community Shield, despite finishing a massive 18 points behind in the league. It's now a matter of honour. Matches involving the leading London clubs have become a must see.

Last Sunday's derby encounter between Spurs and Chelsea at the former's new home ground, Wembley, was the first of the pile this season and it was a match to remember. The league champions were taking on the runners -up but the seven points gap did not show. League points were at stake but the big matter of local pride was also at play. Spurs was a largely unchanged side from last season with the exception of the departed right wing back Kyle Walker, while Chelsea paraded their latest big money signings; Alvaro Morata, Tiemoue Bakayoko and Antonio Rudiger. It didn't matter. The match turned out to be the best of the season so far.

There was pressure on both teams albeit from different angles. Wembley is Spurs newly adopted home but their record here is appalling. Eight defeats and just two wins in 11 before this match. Their impressive league challenge last season was down to a near perfect home record. Chelsea inexplicably sold perhaps the best holding midfielder in the Premiership, Nemanja Matic, to league rivals Manchester United, on top of declaring their top scorer for the last three seasons Diego Costa 'persona non grata.' They had lost their season opener to Burnley, were without injured casualty Eden Hazard and were looking lost in transition. The relationship of Antonio Conte with Chelsea's board too, was rumoured to be fragile.

Chelsea eventually won 2-1 but that was only a statistic. The match was played at frenetic pace. It was grueling. Though not necessarily a spectacle, it was pulsating and entertaining. Full of passion and aggression. Dramatic. For Spurs, a first home league defeat in 15 months and for Chelsea, a first league win in the new 2017-18 season. A match strewn with errors at both ends. Chelsea substitute, Michy Batshuayi's own goal - an excellent header - after just three minutes of introduction reviving Spurs hopes with eight minutes left, Hugo Lloris conceding from an innocuous shot from Marcos Alonso to hand Chelsea the unlikely victory with just two minutes left. The post had a go, too. Denying first Harry Kane and then Willian later.

A derby which, for once, was played in full derby spirit . Eight bookings in total by referee Anthony Tailor. N'Golo Kante run himself into the ground, Willian pulled the strings and Victor Moses took on the surveillance for Chelsea. In goal, Thibaut Courtois stood as tall as the tower of Babylon but Alonso was man-of-the match. For Spurs, Mousa Dembele was immense, Victor Wanyama solid and Kane peerless. Spurs won the modeling contest in midfield where Christian Eriksen and Dele Alli's technical brilliance shone through, while Chelsea won the battle of wits.

In the absence of Matic, Alonso's magical left foot , gluide and poise proved decisive on top of giving Chelsea a classy outlook. And Spurs' Kane showed why he's now world class quality and the best center forward in England by a mile. He didn't register on the score sheet but his finesse, movement, ball technique and team play was as good as any seen so far. Rudiger and David Luiz couldn't handle him.

Chelsea had fought gallantly with 10 men against Burnley and threatened to wipe away the 3-0 deficit before succumbing to a 3-2 defeat. They showed the same resilience, character and the fighting spirit of champions to recover from potential self destruction with the score at 1-1 against Spurs, to guarantee maximum points. The champions had been widely criticized against Burnley but full credit to Conte who made correct tactical changes in the starting line up and changed the team shape to contain Spurs' excellent midfield.

The 2-1 win for Chelsea was similar to last season's first round result which will disappoint Spurs but it's the failure to win their first opening game at their new home which will carry bigger concern. They are also among the teams that haven't shown much interest in signing new players, with center back Davinson Sanchez from AFC Ajax the only new addition. Clearly, they are a team that will struggle without Kane. They need a back up.