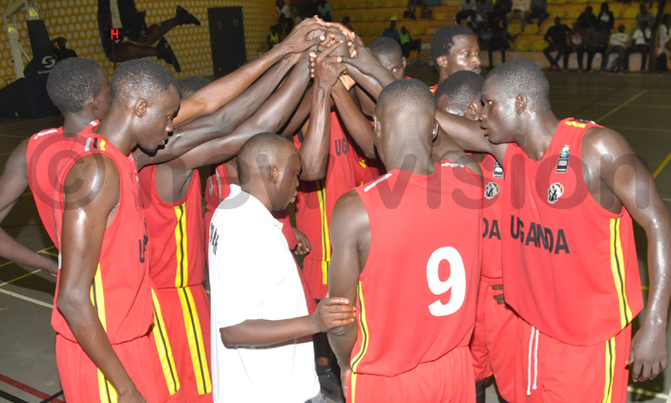 Basketball governing body FUBA formally submitted a sh429m budget to government
2017 Afrobasket
Dates: September 8-18
Host Cities: Tunis & Dakar
Group A: Nigeria, DR Congo, Mali & Cote d'Ivoire
Group B: Angola, CAR, Morocco & Uganda
Group C: Tunisia, Guinea, Rwanda & Cameroon
Group D: Senegal, Mozambique, Egypt & South Africa
Uganda's schedule: Sept 8 v Angola, Sept 9 v CAR, Sept 10 v Morocco
Off to Afrobasket, off to prepare for battle. What's more, there is no lamentation this time, only anticipation.
This after the timely approval of funds from the First Lady and Minister of Education and Sports Janet Museveni to meet the entire budget of the Uganda Silverbacks' September 8-18 Afrobasket campaign.
Basketball governing body FUBA formally submitted a sh429m budget to the government, carefully detailing how the funds would help the Silverbacks from preparation to actual competition.
Monday evening, the First Lady signed off on the request. Cue a massive wave of relief.
It means, for starters, that Stephen Omony and the seven other locally-based players on the 12-man Silverbacks squad fly out today to Egypt for a two-week training camp, before heading to the Senegalese capital Dakar for the African championship proper.
Joining the Silverbacks at the Alexandria camp will be four other players from North America and two elite coaches, one from the UAE and the other from the US.
Stanley Ociti, A'Darius Pegues, Sam Kalwanyi and debutant Robison Odoch are the four players while Omar Barajab, who is a certified FIBA coaches' instructor and a member of the Silverbacks debut Afrobasket two years ago is returning to join the coaching unit that will be headed by George Galanopolous.
The latter is part of NBA franchise Dallas Mavericks' coaching staff as an associate coach of their D-League Texas Legends.
"Now we can get all the players to be handled by the new coach before he decides on the best way to use them," explained national team committee chairman Santur Mohammed, who is one relieved man.
"With the money here, we have no excuses."
Squad: Stephen Omony, Joseph Ikong, Jimmy Enabu, Ben Komakech, James Okello, Jonathan Egau, Cyrus Kiviri, Jonah Otim, Sam Ociti, Sam Kalwanyi, A'Darius Pegues & Robinson Odoch.
Coaches: Mande Juruni, Omar Barajab and George Galanopolous