A relaxed day of fun, mingling and entertainment at the Blankets & Wine at the Cricket Oval, Lugogo.
SOCIAL EVENT | BLANKETS & WINE

KAMPALA - If you have a knack for anything outdoorsy, then you must have had last Sunday (August 20) dangle invitingly in front of your face like a pendulum. So many social events on the same day!

You definitely must have been spoilt for choice . . .

'Do I go and I pick up a few tips on how to father twins at the Twins Festival at Kyadondo Rugby Club?'

'Do I roll up my sleeves and go sink my appetite into a juicy rolex at the Rolex Festival at Uganda Museum?'

'Or do I pick up my picnic mat and basket and join the rest at the Blankets & Wine at Lugogo?'

Tough choice, huh? Whether you tossed a coin or employed rock-paper-scissors with a mate to make a decision, super-extroverted you definitely landed somewhere. But if Blankets & Wine wasn't the one, you missed.

Take a look . . .
It was generally a warm day. A hot one, to be more precise. Lugogo Cricket Oval was the destination of interest.

One very young patron was wheeled in, safely strapped in his pram and not having to worry about the blistering heat from above.
They came in all styles and uhm, all sizes. Flex your optic muscles and get ogling . . .

Just don't drool
Revelers marched in wielding mats, shawls and whatnots.

People clearly on a mission to have fun.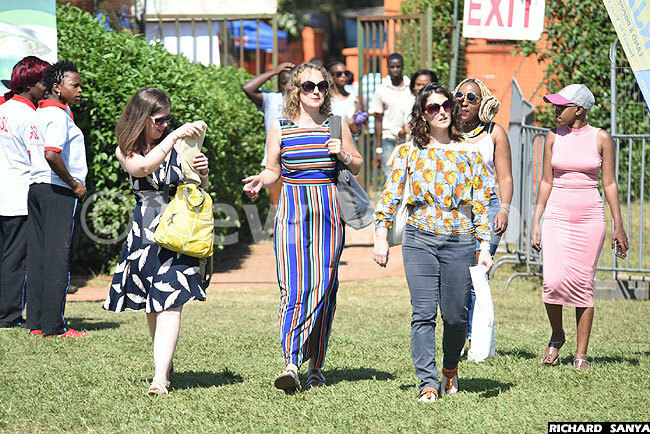 What was the dress-code, you ask?

Freestyle!

Slap on whatever feels comfy for you.
Not everyone wore shades.

And not everyone wore shorts.

And . . . er, not everyone held a handbag. Freestyle it was!
The conversations flowed generously amongst patrons. Some preferred lending an ear, others felt they were better tellers.
Anytime is selfie time!
Light clothing was the most suitable for such icecream-melting weather.

By the way, is it just me or do floral dresses look cute!
Nice furniture there!

Hmm . . . I know what you are thinking.
He led the way, and they happily followed. Nice one :)
However good you are at lip-reading, you CANNOT tell what they were gleefully chatting about. Trust me.
The good, fun times.
Free Wi-Fi zone?

Nah. Just updating their statuses. Maybe something like: 'Just slaying here at B&W. Mwah! [plus an emoji]'.
Not everyone was on phone. Some kept the conversations flowing in person.
'Hey, hey, please whatever you do, just leave three sticks for me, OK?'


Slayin'!
I repeat, don't drool . . .

As you admire beauty courtesy of the Pearl of Africa, make sure you keep all your faculties in check. And cooled down.
Say 'K-i-z-z-a', guys!

OK, just say 'cheee-eese'!
The taps kept flowing.

On and on.

Flowing with the wonder that is God's creation.

Spare a second, shut your eyes (as if you really can) and imagine just how creative the good Lord is!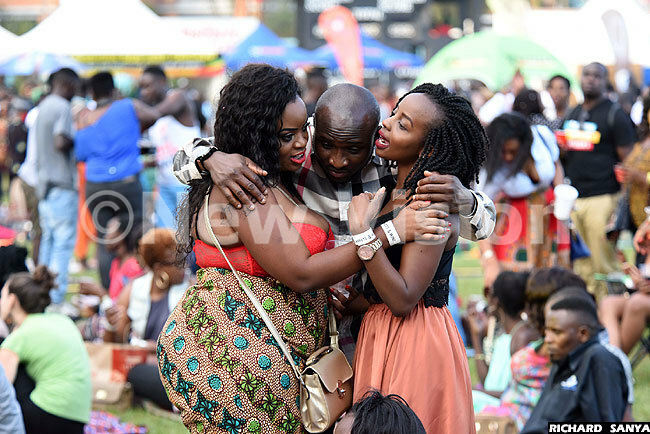 Some decided to own everything . . .

Stamina? Overenthusiasm? Or simply adventurous?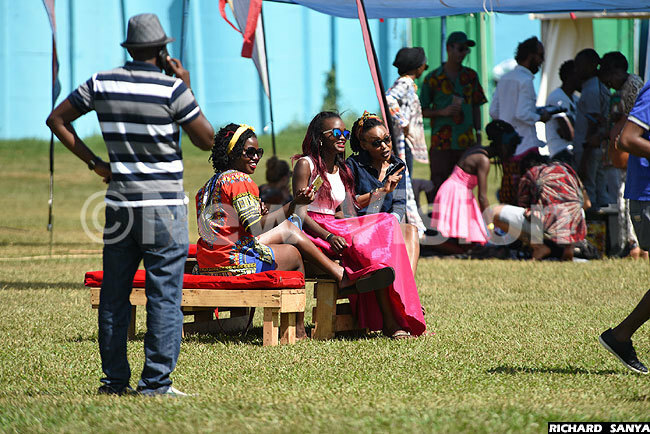 'Hello, where are you? Where? I am here, standing right in front of three, er, lemmi get back to you shortly.'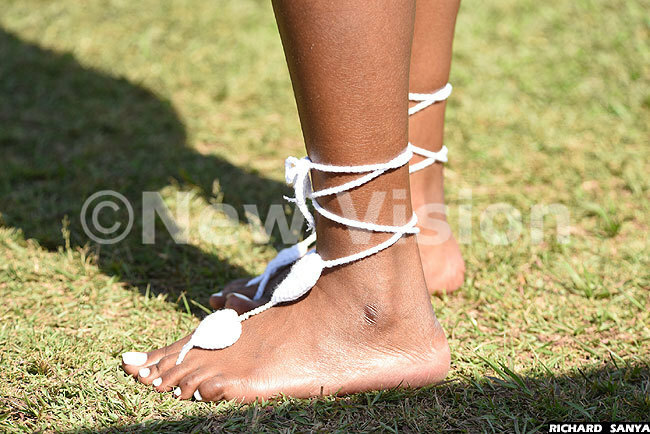 Albert Einstein was a genius, yes. But he too would be proud of such ingenuity.

Let me call it thinking beyond the feet!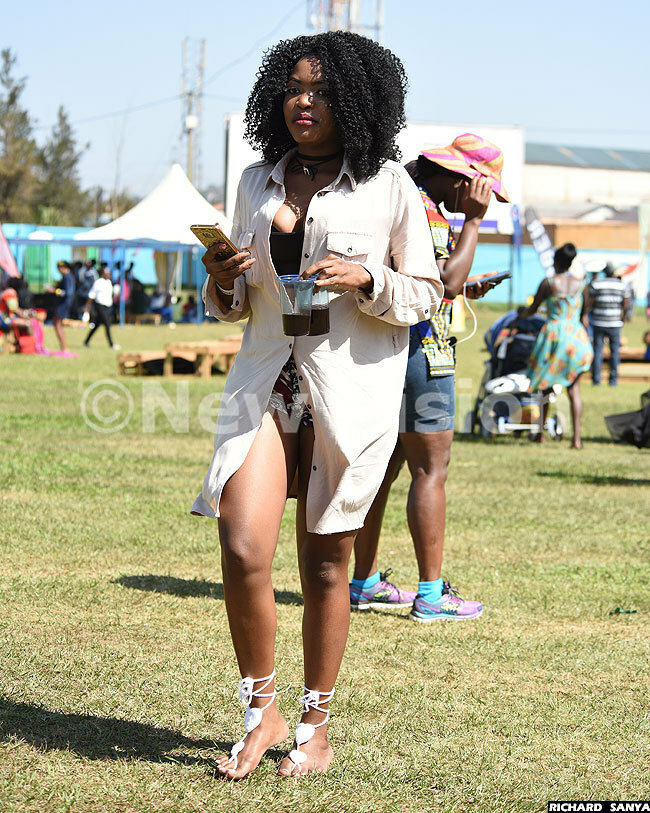 And there is, presumably, the inventor.

Hope it wasn't burning underneath. Not with that scorching sun!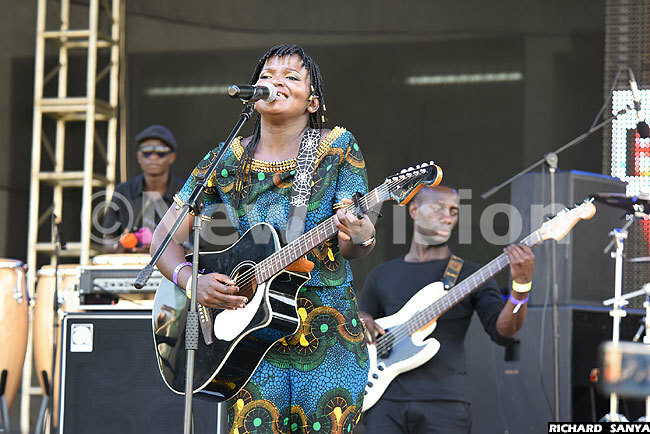 Strumming it like a pro!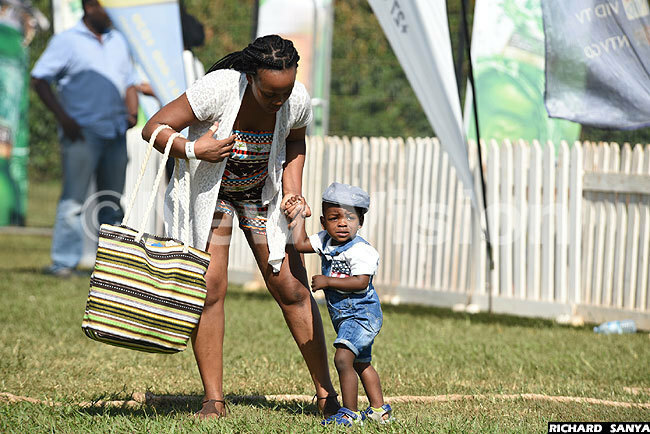 Whatever he saw . . . it just got his feet cold.

An expression of angst and hesitation strewn all over his face.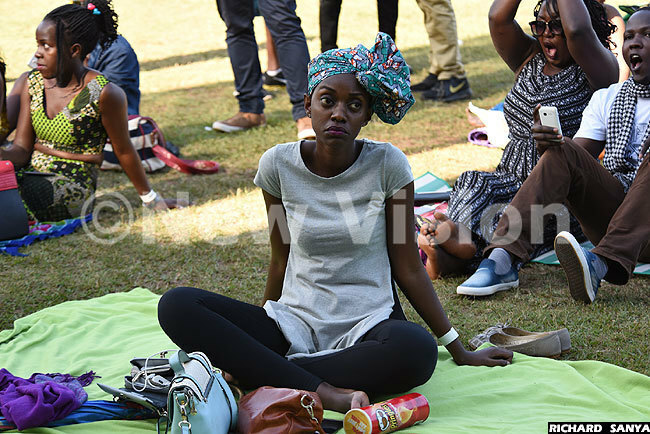 Speaking of expressions, how about hers?

Dejection? Loneliness?

Can't really tell what was happening here.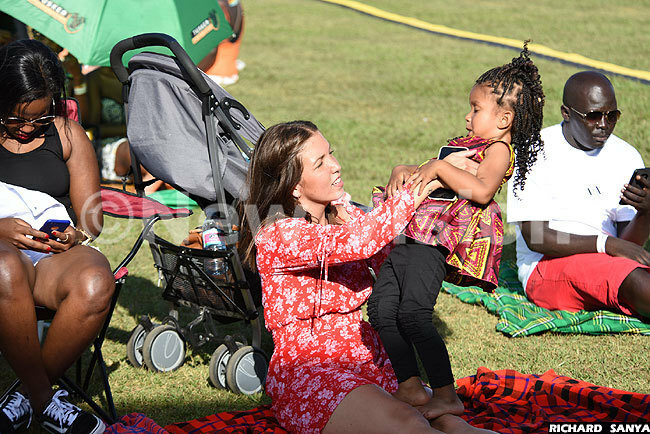 'Mummy see, I'm taller than you!'
That's what happens when you leave your shades behind.
'See? Told you that drink was gonna get you a tad too excited. See?'
'Can I please take her away from you for one second? Pleeeeease?'
A day just made for relaxing and catching up with buddies.
Revelers doing what revelers do best: Have fun to the fullest and empty the wine glasses in equal measure.
Look who just checked in.

Dr-who?

Dr. Jose Chameleone!

The celebrated Ugandan musician strolled in with his beloved wife Daniella and kids.
Now that you have seen what you missed, I bet the coming edition won't survive you!


(Follow Joseph Kizza on Twitter @joekizza)
ALSO RELATED TO THIS STORY

Hot off the skillet: Kampala Rolex Festival in pictures

Thousands attend Kampala Twins Festival