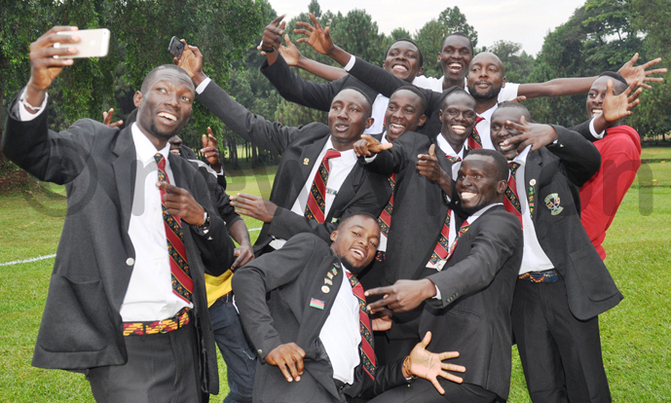 For the past three years Uganda has edged Kenya to the championship
The national amateur golf team has this afternoon left for Tanzania to compete in the East African Golf Challenge at the Gymkhana Club in Dar-es-salaam.
The Ugandans who jetted out aboard Kenya Airways are chasing a fourth title in four years. Team coach Amos Kamya was upbeat about the prospects of the team before they left.
"As usual when it comes to the challenge and match-play we are the best and now we have arguably one of the strongest teams ever. So we are going there to enjoy ourselves and win the trophy again," Kamya said before the team left.
For the past three years Uganda has edged Kenya to the championship and going by the recent results that saw Kenya beat Uganda in the Victoria Cup at Entebbe last month, the real contest for the championship might still be between the two countries.
But despite the rivalry between the two golfing nations, Kamya says his focus will be to win against all opponents.
"It is going to be exciting because every team has improved, so we are prepared for everyone. We will not put much emphasis on any one opponent because we might concentrate much on one and then get hurt by another so we have to ensure we are prepared for all," Kamya noted.
Just like Kamya, team manager Oscar Semawere believes Uganda is poised to win outright unlike last year when they tied with Kenya and kept the trophy on the strength of being defending champions.
"We are fielding a strong team and have heard enough time to prepare. We don't intend to draw with Kenya like last year but win it outright," Semawere remarked.
Team Captain Becca Mwanja also sounded positive, saying the team had prepared both physically and mentally for the challenge that waits.
"We are positive and ready to make our families and country proud by bringing the trophy back home. We have had enough preparations and are determined to win it at any cost, we only ask Ugandans to pray for us," Mwanja stated.
Uganda is going to be represented by Ronald Rugumayo, Richard Baguma, Becca Mwanja, David Kamulindwa and Stephen Kasaija who be joined by the South African based duo of Ronald Otile and Daniel Baguma.
The annual tournament is contested for by golfing teams from Uganda, Kenya, Tanzania, Rwanda, Tanzania, Burundi and Ethiopia.