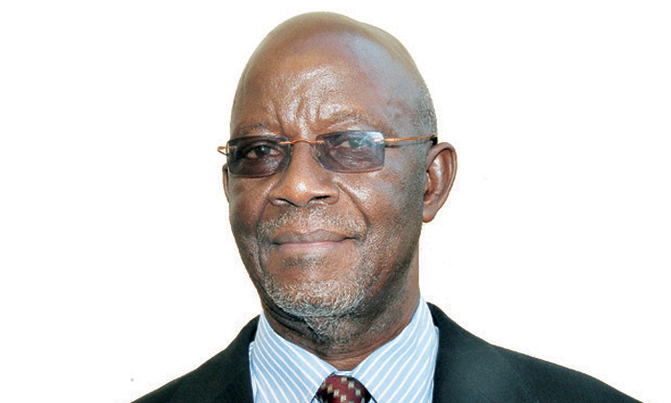 Farmers in Uganda have reported that the pesticides available in the market are not effective against the armyworms
By John W Bahana
A few months ago, I wrote in this newspaper about the Fall Armyworm (FAW), warning that science needed to be applied in order to manage this highly destructive and invasive pest. I also traced how Uganda used to have a solid early warning system to manage the African armyworm, a relative of FAW, but sadly the said system had been allowed to collapse and, therefore, no longer functional.
The Thursday, August 16, New Vision headline news item titled: Armyworm strikes again was a reminder of my earlier warning but more significantly, that Uganda needs a strong policy framework in which to confront this new and highly intractable pest.
To recap briefly; the Fall Armyworm, scientifically known as Spodoptera flugiperda, is a native of the Americas, right from Argentina in South America to Canada in the north. Until last year, 2016, this pest had never been reported on the African Continent. Scientists are grappling with the possible explanations of how the pest invaded Africa. But they are now sure the insect is going to be with us for a very long time. Thus, within one year, FAW has been reported in almost the whole sub Saharan Africa, from Senegal in the West to Kenya in the East from as far North as Chad to South Africa and everywhere else in between.
Why is the pest intractable, not easy to get rid of? The insect exhibits a relatively short generation time of 30 days and good dispersal ability. The adult moth is a strong flier and easily covers more than 1,000 km on the wind. That means, moths can fly from Tororo in the East to Kabale and from Mukono in the south to Arua in the north west in a matter of days! The adult females have a high reproductive rate often of more than 1,000 eggs. The caterpillars or larvae, undergo several stages of development and at each instar will exhibit different colours and feeding characteristics. They thus feed on leaves; enter maize tassels or leaf funnels and tunnel into stems of maize cobs. These behaviour characteristics make the insect difficult for a farmer to easily recognise. The larvae are cannibalistic, feeding on each other. This implies they are highly competitive. The insect is highly voracious and is known to feed on more than 100 plant species in 27 different plant families. The preferred hosts, however, are plants of the graminae (grass) family, including economically important crops such as maize, millet, sorghum, rice, wheat and sugar cane. Feeding damage is also observed on other major agricultural crops such as cowpeas, groundnut, potato, soybean and cotton. The wide range of host plants means the insect easily survives in the environment when its preferred host is out of season. The mature larva may pupate in the stems of host plants or in the soil. These traits show that the pest has very strong colonising capacity and pause a major challenge to a national economy such as ours that is agricultural-based.
Farmers in Uganda have reported that the pesticides available in the market are not effective against the armyworms. They may be right. But pest control experts know that there is a difference between efficacy and effectiveness. Efficacy in pesticide chemistry implies that a particular commercial product has inherent power to produce a result. Effectiveness of a product on the other hand is the degree to which something is successful in producing a desired result; a success.
It appears, therefore, that for lack of knowledge of the pest, the insecticide that may be efficacious is being inappropriately applied, either wrong timing during the day or wrong targeting of the spray chemical. So the farmers adjudge that the pesticides being recommended by the Ministry of Agriculture are not efficacious. They are wrong and the ministry is right. And here lies the problem. Farmers need to be properly sensitised.
I have personally received calls from some disconcerted farmers who claim that Ugandan products are adulterated and that they have had to travel to Rwanda where they bought pesticides that were more effective. The answer is very simple. But this is not the space to prove a point.
The Fall Armyworm has been known in Brazil since 1700s and it is still there. Annually, the country spends $600m to control outbreaks. Can Uganda afford this figure? The answer is No. The annual budget for the whole ministry for agriculture is a paltry $245m.
Obviously Brazil agriculture is far more advanced than ours in this third world that is crawling to the middle income status. But the figure is indicative of what Uganda is going to face with this voracious pest. The answer lies in preparedness backed by a solid government policy.
The Food and Agriculture Organisation (FAO) of United Nations is spearheading an Africa wide approach to confronting the armyworm menace. FAO has thus held a series of consultative meetings in Harare, Zimbabwe to cover southern Africa; Nairobi for East Africa; Addis Ababa, also for East Africa and Accra, Ghana for the continent. I was privileged to attend the Accra meeting dubbed a South-South Conference of Armyworm Experts. The major objective of the Accra meeting held from July 18 to 21, 2017, was for experts from Africa to interact with counterparts from the Americas. There were two eminent scientists that have worked on Fall Armyworm for decades and who shared in-depth understanding of this insect from the South American perspective. We also met with experts from Mexico and the US Department of Agriculture (USDA), again with long term research results on biology and ecology of FAW and the possible genetic strains that Africa may experience. From Africa, we had yours truly from Uganda, scientists from the International Maize and Wheat Improvement Centre (or CYMMIT) and CABI (Centre for Agriculture and Biosciences International with projects in Uganda sharing experiences on integrated management systems for maize.
Overall, the Accra meeting came out with resolutions, chief among which was the urgent need for farmer sensitisation, intensification of research into ecology and behaviour of FAW and plant host resistance. The use of pesticides should be a last resort since chemicals have negative effects on the environment as well as export trade. However, use of bio-pesticides, including Bacillus thuringiensis (Bt) should be investigated and local species of natural enemies of FAW also researched into.
FAO is taking the bull by the horns and advises governments to strengthen regional approach to controlling FAW, sharing information and build early warning systems. Further, FAO would like to see strong collaboration between agencies of governments, if the FAW is to be effectively managed. This is what FAO is calling "sustainable management". It advocates for farmer field schools, a concept that has been found highly successful in technology transfer for small holder farmers.
I would like to see a crop of FAW experts coming up under a policy framework that includes budgetary provisions that will finance activities of joint country task forces. Farmers need to be highly knowledgeable on FAW to become their own experts and actively participate in monitoring and early warning of the pest.
FAW may be intractable and highly destructive, but a strong coordinated action by the Government, with well sensitised farmers, can manage FAW even if we cannot get rid of the pest.
Writer is an agricultural Scientist with many years of working experience on Locusts and Armyworm