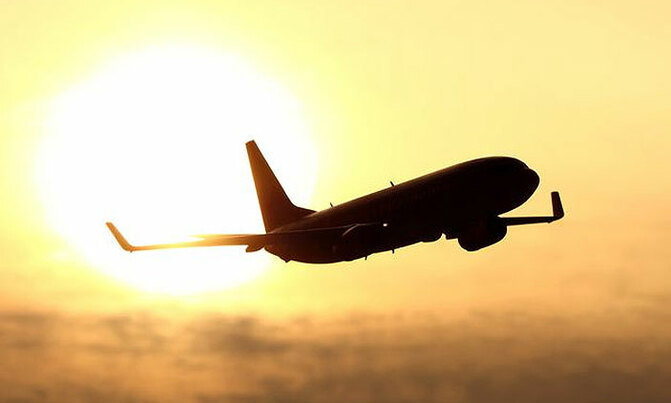 "Airlines play an important role in enabling the transport of unwrought gold."
AVIATION & GOLD SMUGGLING

Airlines have been found to be complacent in tackling the smuggling of minerals, according to a report published by the United Nations this month.

The report particularly picked out airlines flying between Africa, the Middle East and Europe as some of the biggest facilitators of mineral smuggling.

"Airlines play an important role in enabling the transport of unwrought gold," says the report.

Thed findings show that a sizeable number of gold smuggled is checked in as hand luggage, likely with the connivance of airline officials.

The report was compiled by a panel of experts that interviews many players in the gold sector.

Four people who were involved told the Group of Experts that it was common practice for smugglers to purchase additional "empty seats" in order to maximise the amount of gold smuggled on a single trip, the report notes.

So these airlines are plainly making millions of dollars by selling so called "empty seats" (for the gold smugglers).

Another case in the report showed that one traveler, named Elysee Kanini Chibalonza, a Congolese national, was found by customs agents in Dubai with 150 kg of undeclared gold in her luggage. It was found that she had traveled between Lubumbashi and Dubai for two years.

But with the lack of official information, the Group was unable to estimate the total volume of gold Chibalonza could have carried to Dubai.

The country missed out on the 3% in tax and other revenues. Sources in Kinshasa say that the Government of the DR Congo is already preparing a court case to recover the lost tax revenues from the airline companies.

Estimates put the lost revenues in would-be taxes at over $100m over a period of 10 years.

As transporters, the airlines have been identified as major collaborators and "partners in crime" of the smugglers, that are siphoning poor countries like the DR Congo of badly needed revenues.

Beyond the denied revenues, the method of transportation of the smuggled gold has been deemed dangerous since it's a heavy metal that could easily fall out of the hand luggage cabins and cause real damage.

Ethiopian Airlines particularly reportedly admitted that they had no procedure to check the gold.

This lapse could mean hat even dangerous radioactive minerals like uranium can be sneaked on board an airline as hand luggage.

"It's urgent therefore that airlines put in place robust measures to check that every luggage that gets on board is free of any metal bars or even smuggled minerals," said a Ugandan Civil Aviation Authority (CAA) official who preferred anonymity, since he is not authorized to speak on behalf of the institution.

At the same time, he noted, the International Air Transport Association (IATA) needs to intervene vigilantly while putting up strict policies against the carrying of minerals as hand luggage on any airline.

Those that did not comply with such policies would then face stringent penalties.

In May this year, a judge in New York fined international courier firm UPS $247 million for its shipment of smuggled cigarettes.

Such tough penalties need to be extended to the airline industry as well, experts say, to discourage the transportation of smuggled gold.

Such a ban of gold bars as hand luggage on airlines would boost the revenues of logistics companies such as Brinks, G4S, Ferrari Worldwide, Malca-Amit and others, which deal in the transportation of valuable items and have to go through a more transparent process to conduct business.