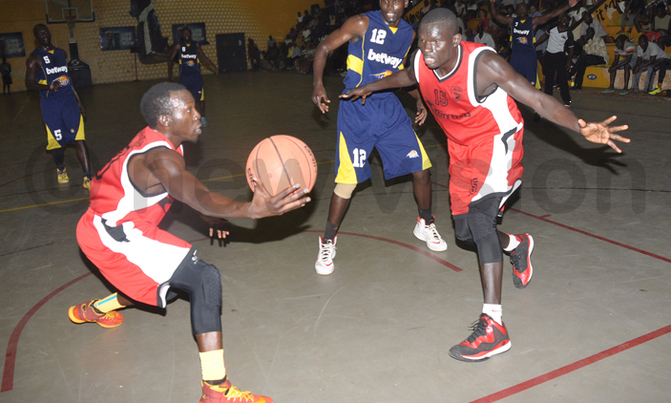 The tentative program also caters for upcoming international engagements
National Basketball League (Friday, YMCA)
Women: KCCA v JKL
Men: Power v Warriors
When the 2017 National Basketball League season started, the Federation of Uganda Basketball Associations (FUBA) had no sponsor but was hopeful for one before the end of the first round.
However, much to their dismay, no positive results have come since.
Despite their struggles, the basketball body has managed to make do with the meagre finances available to schedule the second round of the regular league season that tips off Friday at the YMCA.
FUBA released the 2nd round fixtures on Tuesday with a game in both the ladies and men's categories to get things rolling.
Having finished top and second best in the table standings after the first round, powerhouses KCCA Leopards and JKL Lady Dolphins will start the 2nd round of the women's league while in the men, Betway Power will face Pemba Warriors.
Coach Arnold Lando's Power are in second place with 20 points, one behind leaders Warriors.
The tentative program also caters for the dates of the East African Secondary School games that kick off Thursday in Gulu, the Military games (August 24) and FIBA Afrobasket (September 8) which will be played in Tunisia and Senegal.​