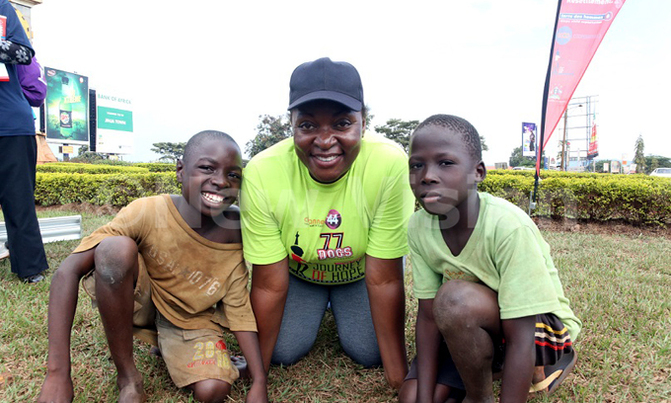 "Our target as well is to lobby government to boost education in Karamoja as a means of reducing the numbers of Karamojong children living on the streets."
Walkers taking part in the 'Journey of Hope' campaign, a 467km walk from Kampala to Napak district in Karamoja have arrived.

The walkers set off at Parliament on Monday July 31, 2017.

The walkers, led by Rita Nkemba, the poster-child of the campaign that seeks to reverse the flow of child trafficking and unsafe migration from Karamoja, were flagged off by Dokolo Woman MP Cecilia Ogwal.

Weeks back, speaking at the flag-off ceremony, Ogwal commended Dwelling Places, the Christian NGO behind the campaign, for working hard to bring new leases of life to Karamoja street children.

"The people at Dwelling Places have through their initiatives been a beacon of hope for many Karimojong street children. They have set an example that many should emulate," she said.

With the Journey of Hope campaign, Nkemba hoped to raise sh500m -- funds that will amongst other things go into financing initiatives aimed at keeping Karamojong children off the streets and enrolling them into school.

"The purpose of this year's Journey of Hope is to bring to the fore the plight of children living on the streets. We want the public to know that they can contribute to keeping children off the streets by supporting them in school," said Nkemba.
HOW IT HAPPENED
Rita Nkemba and her team made it a point to speak to people along the way about the Journey of Hope.
Nkemba and Kristen Fry-Advocacy officer-Dwelling Places walking on the first day of the Journey of Hope.
Rita Nkemba and Kristen Fry speaking to Kyawerere, Waiswa and Mwesigwa in Seeta.
Nkemba moves with Kyawerere, Waiswa and Mwesigwa towards Mukono on the first day of the Journey of Hope.
Rita Nkemba speaks to a traffic officer in Busembatia.
Nkemba speaks to students about the Journey of Hope in Lugazi.
Khisa in blue t-shirt and slippers being resettled with family in Bududa
Rita Nkemba and some of the walkers tread their way through Mabira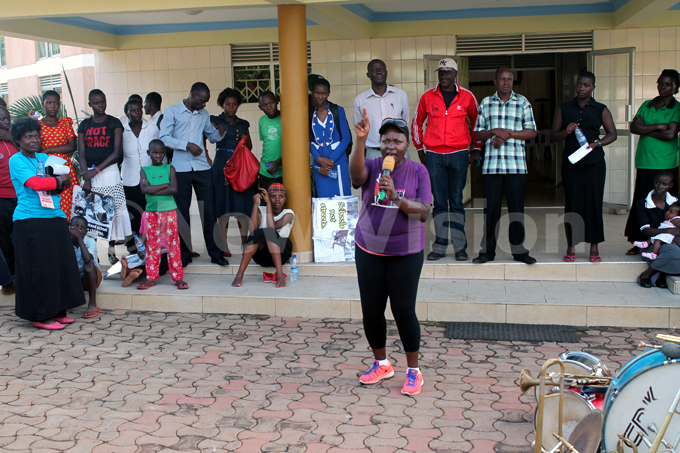 Rita Nkemba stresses a point in Mbale
RELATED ARTICLES
Journey of Hope: Walkers in Iganga