Pictured are some of the moments at the dilapidated school
With a total of 14 pupils in Division 1 in the 2016 Primary Leaving Examinations (PLE), Kasimeri Primary School was the best performing school in Moroto district in the north eastern part of the country.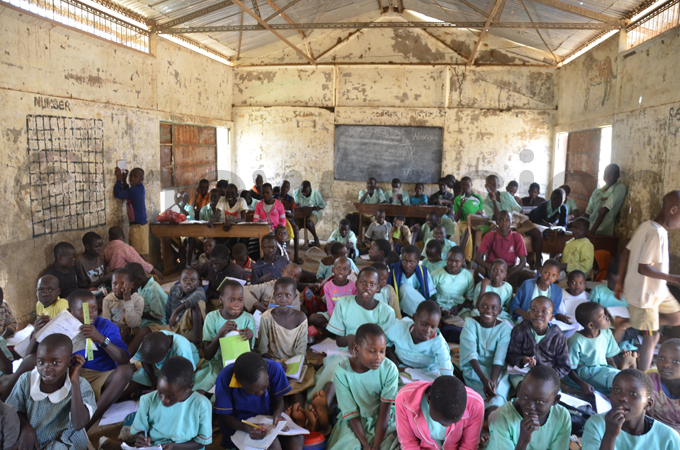 They had an aggregate 8 as their best and the worst with aggregate 24. The school is also one of the best performing in sports and music, dance and drama.
But the school struggles with a myriad of challenges especially poor infrastructure.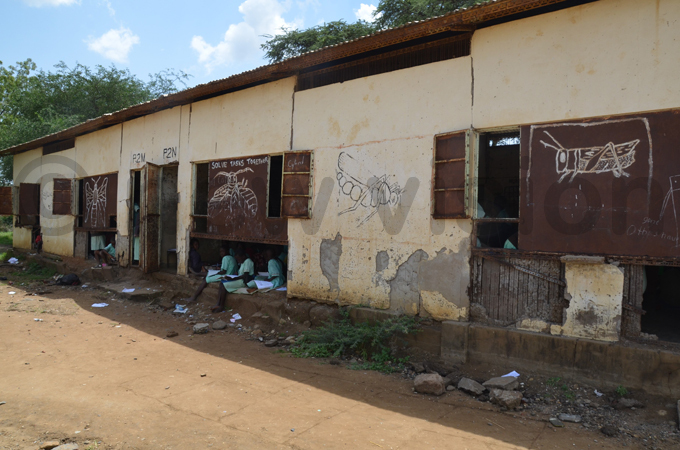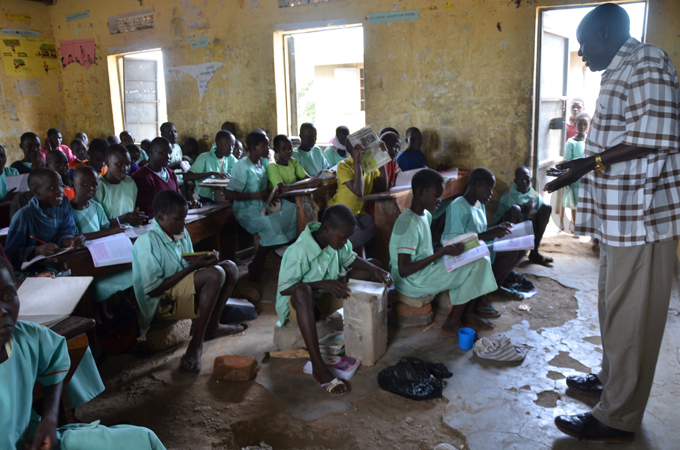 Pupils have to make use of dilapidated classrooms with no furniture. Of course some of the pupils improvise as they are seen seated on stones.
The school has a current population of 1377 pupils. Of these, 706 are boys and 675 girls, one of the highest enrolments in the district.