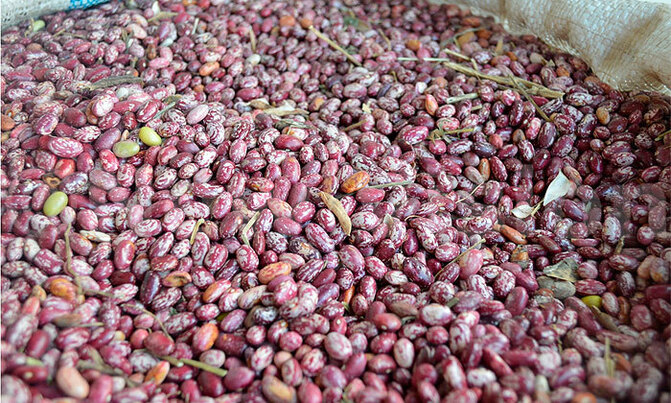 Most people look at beans as a meal for school-going children.
HEALTH | NUTRITION

Ask Ugandans randomly to choose between meat and beans and most of them will opt for meat.

However, doctors discourage the consistent consumption of meat for health reasons such as heart disease.

Most people look at beans as a meal for school-going children or more so a poor man's food, not knowing they are healthier than meat.

According to Sarah Mubiru, a nutritionist in Bunga, beans are second to grains in supplying calories and proteins worldwide.

Apart from being inexpensive, beans are multipurpose and filled with numerous health benefits.

"Beans are rich in fiber, a substance that helps reduce blood cholesterol and contributes to healthy weight, reducing risks of heart diseases," explains Mubiru.

Beans are also rich in magnesium, an essential mineral to the human body.

Mubiru says magnesium deficiency can put one at a risk of fatal diseases like arrhythmias (skipped, irregular and abnormal fast heart beats).

Magnesium also reduces chances of dying from a condition of blocked or narrowed arteries by a third, researchers say.

Allan Ssemujju, a doctor at Libawo clinic in Mengo, recommends beans for diabetes control.

He says studies have revealed that beans can help reduce elevated blood pressure and cut the risk of prostate and breast cancer.

Ssemujju notes that diet is key to blood sugar management, whether one is on blood sugar medication or not.

Legumes have been found to lower blood sugar.

Beans are a good source of fiber and vegetable protein that contain slowly absorbed carbohydrates.

Given their low glycemic index (a numerical scale used to indicate how fast and high a particular food can raise blood glucose), legumes slow the rise in blood sugar after a meal, controlling the outpouring of insulin.
So, the next time you are provided with an opportunity to choose, going for beans won't be such a bad choice.