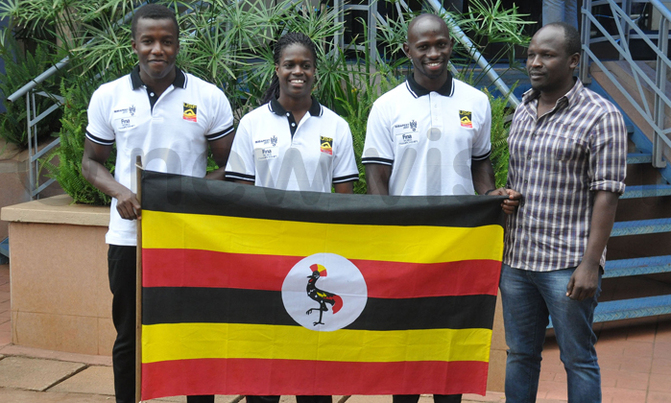 Swimmers ought to have a 50m pool-long course experience
Uganda Swimming Federation (USF) vice president-technical and national team coach Muzafar Muwanguzi believes there is need for more competitions within the region and an urgent need of facilities, if our swimmers are to get closer to the level of the world's best.
Muwanguzi who led a the three-man team that included Avice Meya, Ismah Serunjoji and Joshua Tibatemwa to the World Championships in Hungary says a lack of standard 50m swimming pools and the lack of enough training and competition is partly to blame for the dismal show that our swimmers always put up.
But he is also looking forward to an improved transition of the swimmers from the junior to the senior level which at the moment is not well structured.
"The transition from junior to senior is currently not smooth and it has its flows. We tend to get excited; and don't have a long term athlete's development program in place, that shows the steps, so we tend not to structure the movement from one stage to another, and in that way you'll never be sure of what to expect at every level," Muwanguzi said.
"But as of now we are doing very well with the juniors and still struggling with the senior swimmers because we are trying to phase out that old kind of thinking; and the current seniors we have are from the old school, so hopefully in the years to come, with the new schools we have, more clubs coming up, more exposed coaches, more training programs around we shall get there," Muwanguzi noted.
"The current facilities we have work well for the young swimmers but when it comes to the seniors we need standard facilities and equipment which we currently don't have in the country. We cannot have senior swimmers training in non-standard pools with very little space and with little training time and you expect them to give you the same performance with one who trains in is more exposed to standard facilities," .
He says swimmers ought to have a 50m pool-long course experience to be able to perform well in a long course organised competitions like the World Championships.
In response to his call USF General Secretary Moses Mwase said the federation intends to unveil a long term athlete development plan aimed at enhancing the skills of Uganda's swimmers.
"We would like to encourage more clubs to be formed as well as school swimming programs especially at secondary and tertiary level. Introducing new disciplines like open water and water polo will also be encouraged. We also intend to strengthen our partnerships with potential sponsors and high performances centres countries like South Africa, Egypt and the United States," USF Rukare said in an earlier interview.