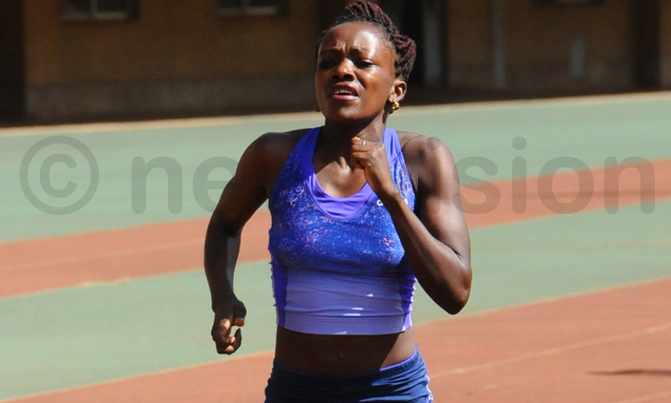 They join Halima Nakaayi in the women's 800 meter race
There was a sigh of relief in Team Uganda as Dorcus Ajok, Winnie Nanyondo finally got their UK visas yesterday.
The two athletes leave today together with UAF Administrator Timothy Masaba for the World Championships in London.
Ajok and Nanyondo will on arrival tonight only have a day's rest before the women's 800 meter heats.
Another athlete Alex Chesakit also got his visa yesterday but this was a day after the men's marathon held on Sunday.
The three athletes should have left on Monday last week with most of the team but were delayed by the stringent visa processing.
Jacob Kiplimo and Jacob Araptany left two days after the first contingent after also being delayed by visas.
"It is a huge relief, though it would have been even better if Chesakit hadn't been cleared after his race," stated Masaba yesterday.
Ajok and Nanyondo will join Halima Nakaayi in the two lap race.
Uganda's lone male representative in the same race Abu Mayanja couldn't make it past the heats on Saturday.
Last year the Ugandan trio of Ben Siwa, national record holder Geoffrey Kusuro and Filex Chemonges were denied UK visas to compete in the IAAF World Half Marathon in Cardiff, Wales.
That time UAF also claimed that the athletes filled in all the necessary paperwork and also did biometric tests in time.
UK didn't relax its visa requirements on winning the rights to host the prestigious biennial event.
Nations usually ease visa requirements for participating teams and the media at such events.