President Museveni goes for the selfie at the youth ministers meeting.
(Photos by Maria Wamala)

KAMPALA

A typical selfie is shot from a high angle and President Yoweri Museveni knows exactly that. And if the target is a large group, a selfie stick definitely comes in handy.

At the official opening of the ongoing 9th Commonwealth Youth Ministers Meeting in Munyonyo on Tuesday, Museveni got a hold of a smartphone and a selfie stick, and then took a selfie (or a couple of them) with participating global youth ministers.
Even with the anti-shake feature activated, a good selfie still requires a steady hand. And the president showed just how firm his grip can be as he prepared to snap away!
OK, everyone focus, put your pearly whites on display, and . . .
. . . CLICK!

Voila! There you go!

A selfie a day keeps everyone happy!

****************


MUCH EARLIER . . .

Earlier on Tuesday, President Museveni arrived for the official opening of the 9th edition of the Commonwealth Youth Ministers Meeting at Munyonyo.

He was welcomed by the Patricia Scotland (Commonwealth secretary general), Kishva Ambigapathy (chairperson of the Commonwealth Youth Council), Janat Mukwaya (Uganda's minister of gender), Florence Nakiwala Kiyingi (state minister for youth and children's affairs) and Pius Bigirimana (ministry of gender permanent secretary).
The Commonwealth meeting, whose theme is 'Resourcing and Financing Youth Development: Empowering Young People', brings together 200 senior government representatives from the 52 Commonwealth countries.
During the meeting, President Museveni tasked the Commonwealth fraternity with engaging in issues such as trade and business that can unite people in the world through working for common prosperity.

"What can unite people in the world is to work for a common prosperity through trade and business and not mere donations. If somebody buys what you produce, they support your prosperity and likewise, thus creating jobs, expanding the tax base and providing better social services," he said.
Also on Tuesday, but before the official opening of the meeting, First Lady and minister for education and sports Janet Museveni and commonwealth secretary general Patricia Scotland launched a model for empowering families and communities to care for children and also agreed to find finances for a child support grant during a high level children forum.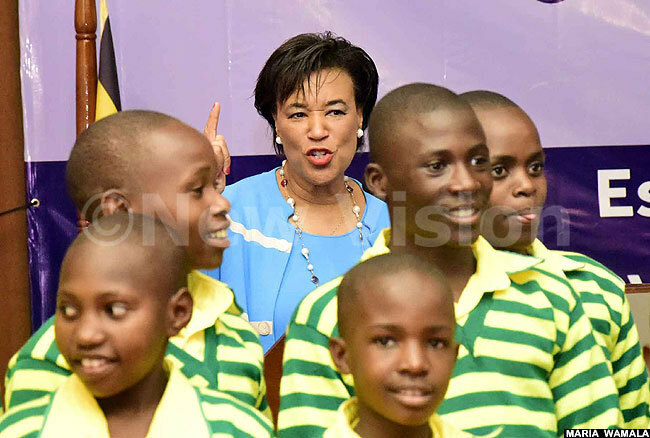 On her part, Patricia Scotland said there is need for collective involvement of both the women and men in the proper upbringing of their children.