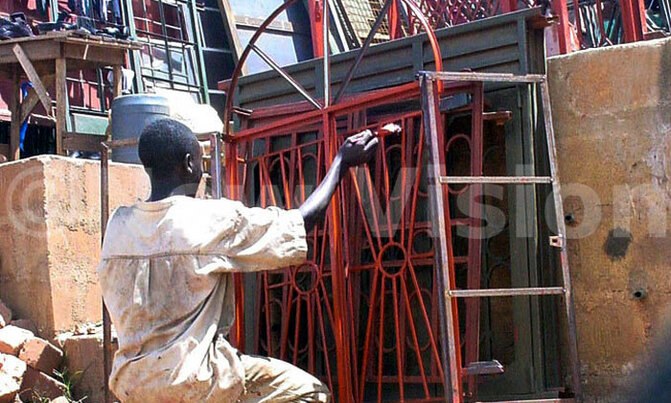 There has been need to establish a fund which caters for informal workers.
BUSINESS | INFORMAL SECTOR

By John Odyek and Lambert Okurut

Two companies have been licensed by the Uganda Retirement Benefits Authority (URBRA) to provide pension services to the informal sector.

Martin A. Nsubuga, the director of supervision and compliance at URBRA said Mazima Retirement Benefit Scheme is licensed by URBRA and has complied with all the licencing requirements.

Nsubuga named the other voluntary scheme as KACITA Provident Fund.

"As of period ended 30th June 2017, the Authority has licenced 65 Retirement Benefits Schemes including National Social Security Fund, Mazima and KACITA.

"The majority of them (56) are occupational schemes targeting employees of a particular employing entity and seven umbrella schemes that cover 92 participating employers that have preferred to subscribe to umbrella schemes to minimise the operational costs of running a scheme," said Nsubuga.

It was in 1985 that the government decided to establish the National Social Security Fund (NSSF) as a retirement's benefit fund for the non-pensionable workers.

They mainly targeted the employees in the formal sector.

However today, given the growing size of the informal sector and small and medium-sized enterprises, there has been need to establish a fund which caters for informal workers so that they can have a secure future during their retirement.

According to Livingstone Mukasa, chief executive officer of Mazima, the scheme aims at giving savers a higher return compared to a bank's fixed deposit rate for small savers. The expected average is 10% per annum.

Mazima wants to offer Ugandans the opportunity to open and run individual retirement savings accounts not tied to their employers. It also plans to avail Ugandans the opportunity to buy insurance for health and life tied to their retirement accounts in the near future.

Mukasa says anyone above 18 years with active income can become a member.

"You can save any amount, anytime and there is no fixed savings schedule. Minimum lock in period is 12 months before withdrawals. An applicant has to have identification like the National ID," he said.

According to Mukasa, in a space of one year Mazima has registered 800 members from diverse sections of Uganda's population. Among them are entrepreneurs, employed people, informal sector workers and even retired people and the have sh500m.

The number of members with substantial savings and saving regularly is also increasing.

Safety of funds

The URBRA Act 2011 requires that the scheme outsources critical functions of safe custody of funds and investment decisions.

In complying with the above, Mazima appointed Housing Finance Bank as a custodian and African Alliance Limited as the fund manager. Both the custodian and the fund manager are double licensed by Bank of Uganda and the Capital Markets Authority.

At its tender age, the scheme is faced by the challenge of lack of trust among Ugandans in indigenous initiatives.

There is low level of financial literacy even among the elite. Many Ugandans have low incomes; they are unable to think in the long term.

The fear of inflation is also a big concern.

Nsubuga said frequent monitoring and monthly supervisory meetings to track progress and compliance are being done. In addition, URBRA provides technical assistance through regular trainings.