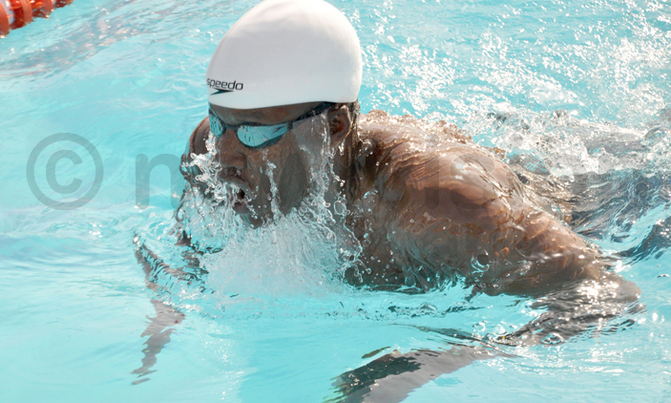 He returns to the pool tomorrow in the 100m freestyle
Joshua Ekirikubinza improved his 50m breaststroke by 23 seconds after clocking 32.77 seconds in heat 2 as the World Swimming Championships continued in Budapest, Hungary today.
He consequently registered a personal best, but his time was 6.67 seconds slower than that of England's Peaty Adam who topped the day's nine heats in 26.10, setting a world record in the process.
Such is the competition at this level that despite being only 6.67 seconds away, he could only finish 71st out of the 80 contestants who competed in that stroke. All the other 70 contestants above him are looking forward to beating the 6.67 time!
Ekirikubinza returns to the pool tomorrow in the 100m freestyle where he will try and better his time of 59.00 seconds.
Uganda captain Avice Meya attacks the waters on Friday in the 50m freestyle and butterfly where she will be trying to beat her 32.39 seconds. Another Ugandan swimmer Ismail Serunjoji who set a new national long course record when he clocked 28:57 in the 50m butterfly, will also be back in the 50m freestyle to try and improve his time of 26.30.
The Ugandans compete at this level without having made the FINA World Championships, qualifying procedure "A" and or "B" standard times and always go out to better their personal bests and or national records.