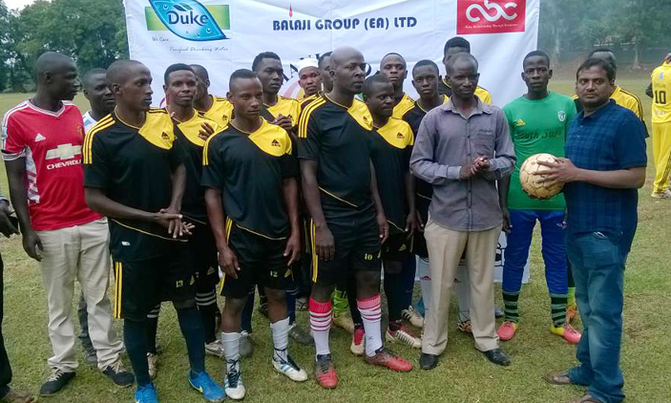 Katooke FC is now called Aziz Damani Katooke FC
Aziz Damani are determined to walk the talk. After claiming status as a sports club from a mere cricket club, the moneyed Aziz Damani is now implementing things on paper!

The New Vision can now report that Katooke Football Club from Nansana Municipality and Masaka SS girls' cricket side are the latest teams under the powerful sports brand to change names.

Katooke FC which is now called Aziz Damani Katooke FC was started 2006 in Wakiso district and is currently set to play in division one but like any other local club, financial hardships are an everyday story.

However, the team will receive at least Sh30m annually to run the club.

"We are excited about the development and certainly hope to reach heights under our new family. It's a changing moment for the boys," said Francis Awiti, manager Aziz Damani Katooke FC during the presentation of the club Sunday at Kyambogo oval.

Meanwhile, Masaka SS have since played a league game under their new found name; Aziz Damani Masaka SS Cricket Club.

"There is need to always give back to the community and we were motivated to do this because our economic empire is built here and we want to further relate with the people through sports. My background too as a sports man has also pushed me to spread out in sports" said Siva Koti reddy, the CEO Aziz Damani.

The brand officially now has Aziz Damani Cricket Club, Aziz Damani Masaka SS Girls Cricket club and Aziz Damani Katooke FC.