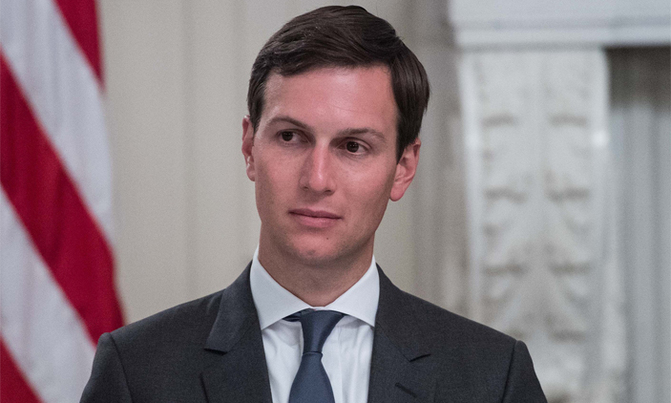 It comes hours before Kushner will testify before the Senate intelligence committee
Senior White House advisor Jared Kushner said Monday he had contacts with Russian officials four times but denied any collusion to help his father-in-law Donald Trump win the presidency, US media reported.
Kushner described contacts made during the 2016 campaign with Russian Ambassador Sergey Kislyak and other Russians as routine, in a statement published by the New York Times.
It came hours before Kushner will testify before the Senate intelligence committee as part of the probe into alleged Russian meddling in last year's US presidential vote.
The sprawling investigation has plagued the White House since the president took office, with many influential members of Trump's team having failed to report their contacts with Russian officials.
"I did not collude, nor know of anyone else in the campaign who colluded, with any foreign government," Kushner wrote.
"I had no improper contacts. I have not relied on Russian funds to finance my business activities in the private sector," Kushner said in the 11-page statement to be submitted for the record.
Kushner, married to Trump's eldest daughter Ivanka, will testify in closed-door meetings before the Senate intelligence committee on Monday, according to his lawyer, and the House panel on Tuesday.
A 'waste of time'
The 36-year-old, working in his first political position, was to be asked about meetings with Russia's ambassador to Washington, the head of a major Russian bank and a Russian lawyer -- the latter along with Trump's son Donald Jr.
In his statement Kushner said the meeting -- which Donald Jr had taken hoping to get dirt on his father's rival Hillary Clinton -- was a "waste of time."
Special counsel and former FBI director Robert Mueller is leading the investigation into possible collusion. The House and Senate, however, have organized separate probes.
The White House has recruited an array of attorneys with expertise in constitutional law and criminal defense. They have mounted a vicious media counter-attack, accusing Mueller's team of being biased toward Trump's election opponent Hillary Clinton, and have also assailed the breadth of the investigation.
On Sunday, newly-installed White House communications director Anthony Scaramucci said he hoped the appearances would be "the last time that he has to talk about Russia."
Donald Jr and Paul Manafort, Trump's former campaign director, are currently negotiating with the Senate Judiciary Committee to give their version of events.