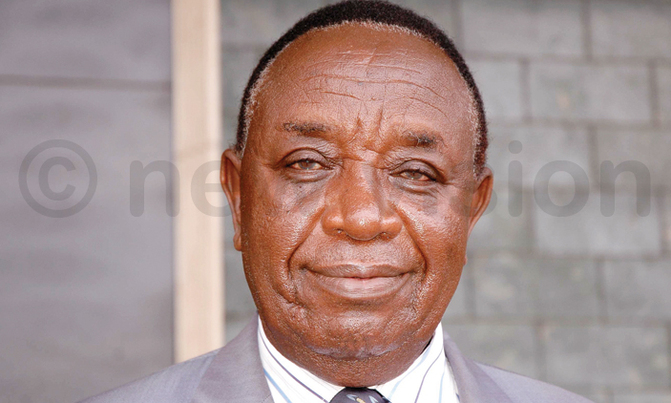 The former Deputy Prime Minister wants court to prompt Government pay him sh3.5b in compensation
China National Offshore Oil Corporation (CNOOC), a Chinese firm has asked court to dismiss with cost a suit in which former deputy prime minister; Henry Muganwa Kajura is demanding sh3.5b in compensation from Government.
In a suit filed at Commercial division of the High Court yesterday, CNOOC says Kajura cannot be compensated for the rock which is found in his land because he does not possess a mining license /lease from the department of geological survey and mines in the Ministry of Energy. It adds that no mining activity has ever taken place on the said land.
"Kajura's compensation claims for the rock is unlawful under the constitution of the republic of Uganda, 1995 and mining Act, 2003 for which he has no right to compensation," CNOOC contends.
A fortnight ago, Kajura dragged the Attorney General (AG) and CNOOC to court, through Kimanje Nsibambi Advocates, demanding sh3.5b in compensation over a piece of land in Masindi district.
Kajura contends that he was among the people whose land was affected by the Kyangwali Bahuka (escarpment) road project in Masindi district.
According to court documents, the land in question comprised of LRV HOT39 Folio plot 85 Bahanguzi Block 3, at Kyangwali was extended for 44 years under lease hold registrar volume HOT675.
Kajura has therefore asked court to prompt Government pay him sh3.5b in compensation with interest of 21 percent from the date of default until payment in full and general damages.
But, CNOOC says that Kajura did not suffer any loss for the utilization of a portion of the suit land for road construction. "The compensation sought by Kajura is excessive and unjustified in as far as a small portion approximately 3.804 acres of the land and 50 acres was utilised.
CNOOC revealed that there were no developments on the said land to justify the claimed compensation amounts.
The company states that the land Kajura claims is subject to competing interests of unregistered customary claimants as well as other government agencies who claim ownership of the whole or part of the said land, and he is thus not entitled to compensation until such claims have been resolved.
CNOOC contends that the chief government valuer under the Ministry of Lands, Housing and Urban development in a letter dated June 4, 2013 approved a methodology limiting compensation to crops and developments on the said land.
In a letter dated July 4, 2013 permanent secretary of Ministry of Energy issued a directive halting any compensation for land in the Kingfisher discovery area pending resolution of outstanding disputes.
According to CNOOC, only a small portion of the 24.0180 hectares comprised in the said land was utilised for road construction and the rest remain for Kajura for use.
The case has been allocated to Justice Christopher Madrama Izama, the Commercial Court Judge.