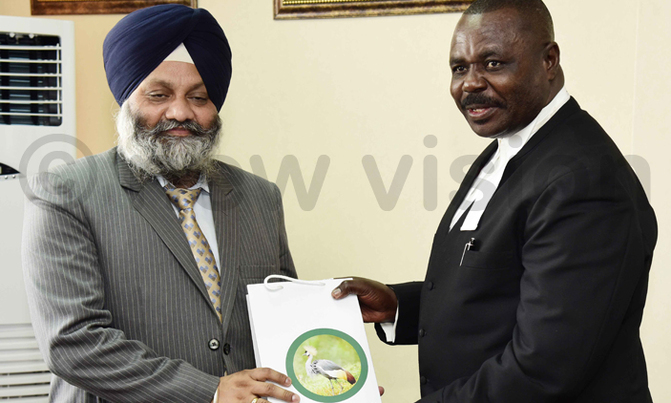 Uganda has a lot to learn from India and China who joined the rich countries of the world
Uganda is in need of genuine investors, the Deputy Speaker of Parliament Jacob Oulanyah has said.
Oulanyah made the remarks while meeting a delegation comprising of potential investors and representatives from the Punjab Legislative Assembly.
The delegation was led by Inder Iqbal Atwal, chairman of the International Chamber for Service Industry. He was also former member of the Punjab Legislative Assembly.
Oulanyah cited the African Caribbean Pacific Agreement signed in Lome in 1975 between Africa, Caribbean countries and Europe that gave unlimited access to European countries to raw materials from these countries. He noted that the agreements were renewed in 2000 in Cotonou.
He said the Europeans had tried to renew this agreement further but it has been opposed by many African and Caribbean countries because they did not represent genuine partnership.
"They wanted access to our resources without coercion. The colonialists had used coercion to access our resources," Oulanyah said on Thursday.
He said Uganda has a lot to learn from India and China who joined the rich countries of the world.
Dokolo MP Cecilia Ogwal said members of the parliamentary commission had visited India to study the governance model. Ogwal said in Punjab there was a good linkage between the centre and local government in terms of economic activities.
Atwal said the Punjab Parliament was seeking to link the two Parliaments.
He said they were seeking to invest in tourism, education, irrigation, health, mining, light industries, agriculture, large scale farming for the mutual benefit of the two countries.
Singh Katongole who was ejected from the 9th Parliament for lack of academic papers was part of the coordinators for the delegation.
Katongole said the investors were interested in setting up factories, feed mills, distilleries and farming in coffee adding that it was common in India to have MPs who are businessmen and women.