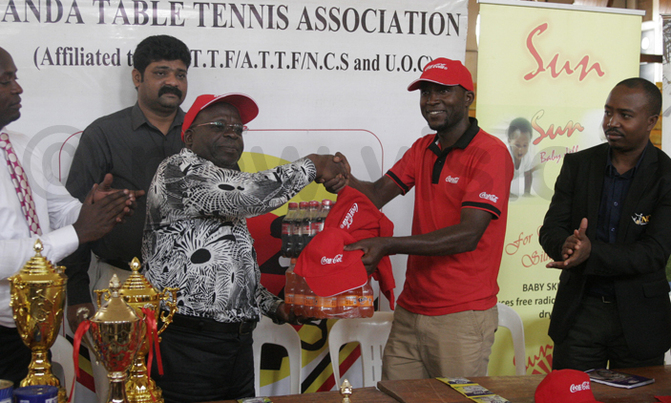 At least 30 schools will participate in this year's edition
Mbale Progressive and Mbogo High School will headline this year's edition of the Kateregga Memorial Open to be held over the weekend at Lugogo Indoor Stadium.
The two table tennis giants will seek to defend titles in the boys (Mbale) and girls (Mbogo) categories following the launch of the annual contest Thursday at Lugogo.
The event which is the flagship competition under the Uganda Table Tennis Association (UTTA) has received a cash boost from Finance Trust Bank (sh3m), Coca-Cola has provided refreshments and t-shirts, Lato Milk offered milk products for the participants while Sun Industries, the chief sponsors provided trophies at a value close to sh5m.
"There has always been emphasis on the grass roots and I'm happy to announce that there is some genuine progress so far. This particular event will further help us identify and nurture more talent" said UTTA president Douglas Kayondo.
The association also partners with the Neuilly Table Tennis Academy in France to have Ugandan cadets trained there. The academy has also provided t-shirts for the participants.
At least 30 schools including Mbale, Mbogo, Kakungulu Memorial, Gayaza High School, Nabisunsa Girls, Nakasero Primary School, St Maria Goretti among others will participate in this year's edition.
Mohamed Vaheed, the managing director of Sun industries promised to continue supporting Ugandan table tennis during the launch of the two day event where scholarships are also at stake for the players who will compete in primary and secondary schools categories of U10, O' Level and A' Level.