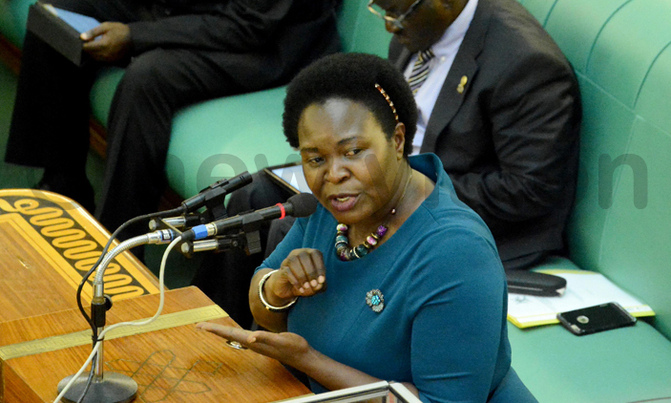 The Prime Minister spends around 45 minutes answering questions on a host of issues from MPs
Parliament has made adjustments to the weekly Prime Minister's question time (PMQ) session that has been taking place every Wednesday at 3pm, when the house is sitting.
The proposal to change the protracted session from Wednesday to Thursday, 4pm every week was brought to the fore by the Government Chief Whip, Ruth Nankabirwa.
She argued: "the Head of State chose Wednesday for the cabinet meetings at State House in Entebbe which is why most ministers miss the question time. Sometimes the Prime Minister also comes in very late because of the traffic jam on the road, that's why I think we should change to make it an effective session."
The MPs on Wednesday were making amendments to the House Rules of Procedure that contain the PMQ in Rule 34(1). PMQ is a session akin to that of the UK Parliament in which the Prime Minister spends around 45 minutes answering questions on a host of issues from MPs.
Although Nankabirwa's justification for the amendment sailed through, it did, but with some mild objection from Ssemujju Nganda (Kira Municipality) who wondered why cabinet meetings are held in Entebbe at the State House yet space for the President's Office and the Cabinet library near Parliament can be utilized.
"The justification is not convincing. We allocate a lot of money for the president's office space here in Kampala but he takes you all the way to his residence which hampers business in terms of traffic jam. Why don't you use the spaces nearby like the cabinet library? Imagine he decides cabinet sits in Kwakitura or Masaka state lodge!" Ssemujju ranted.
Anthony Okello (Kioga County) suggested that Rule 34(5) that allows the Leader of Opposition (LoP) chance to cement the session with round up questions be amended to provide a fixed time frame like the back bench lawmakers but this was shot down at presentation.
The amendment comes in the wake of drums for reforms on the style of PMQ that is characterized by long blurry questions that often draw blurry responses which ignites barracking, stretching the sessions beyond the 45 minutes provided by the Rules of Procedure.
With a large intake of new MPs, PMQ is often turned into a speech moment colored with preambles that the leadership at Parliament continues struggle to make the moment as lively and relevant as possible.