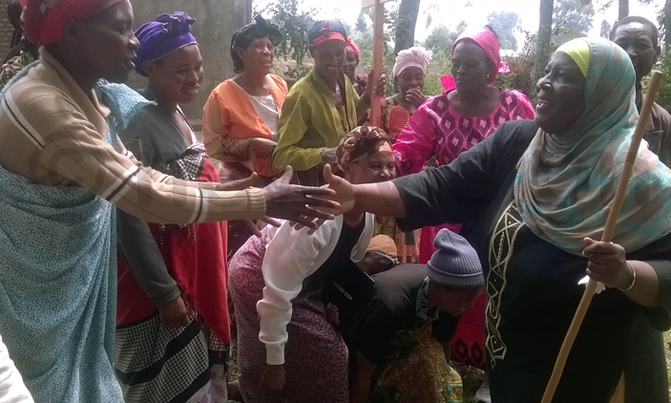 The non-release came to light when Minister Janat Mukwaya visited one of the groups
The Minister of Gender, labour and Social Development, Janat Mukwaya has given a two-day ultimatum to Isingiro district authorities to release funds meant for women entrepreneurship groups.
Mukwaya who is on a monitoring exercise of Uganda Women Entrepreneurship Programme (UWEP) and Youth Livelihood Programme (YLP) projects in the Western region, was left in shock after learning that the district had not disbursed the funds they received two months ago.
The non-release came to light when the Minister visited one of the groups; Omutima Gwa Kikagati Women Group in Kikagati Sub County, Isingiro district on Wednesday.
The group that deals in agricultural produce applied for a sh4.7m to boost their business. The money was apparently already approved by the gender ministry but they had never received it.
Omutima gwa Kikagati isn't the only victim. According to the UWEP projects manager, William Tumwine, up to sh233m meant for 46 groups was released from the Ministry to Isingiro district on May 29th, 2017 but is still lying idle on the account under unclear circumstances.
District officials claim to have been seeking guidance on whether the Community based Organisations (CBOs) were required to have Tax Identification Numbers (TINs).
According to the assistant Chief Administrative Officer, Aloysius Gumisiriza, they had written to the Accountant General who has since advised them that TINs are only required for Non-Governmental Organisations (NGOs) and not CBOs.
"I want the money released before end of this week and it should be with interest because the motive of delay seems to be different. You can't think we who approved the funds are empty headed and you are bright ones. Put your house in order," she added.
Mukwaya used the incident to caution district authorities across the country to ensure timely release of funds for the legible groups. She argued that delays not only disrupt the project's implementation schedules but also the forecasted profitability, which makes it difficult for the groups to payback as planned.
"We won't tolerate any civil servants playing around with the women and youth funds. We shall ask you to give way, after all we are not short of manpower. We are churning out 400,000 graduates every year and all these want jobs" she noted.
Since last week, Mukwaya has visited women and youth projects in Kisoro Kabale, Ntungamo and Isingiro and Kiruhura on the line up.
Some of the projects such as Matyanzo Irish potato growing women group in Kisoro and Kikoni Youth Boda Boda group have already paid back the funds they received. Matyanzo paid its sh7m credit in just one year and Kikoni Youth boda boda group has paid sh6.5m of the sh11.6m they received.
"The successes we have seen are testimony of how the two programmes can uplift the economic status of both women and youth," Mukwaya said.
The Uganda Women Entrepreneurship Programme (UWEP) is a government funded programme running on a revolving basis under the administration of the Ministry of Gender, Labour and Social Development.
How women access the money
i. Women form groups of 10-15.
ii. They access the Expression of Interest forms from the Sub County or Division within their locality
iii. No physical assets/collateral required
iv. Accessible to both existing and new groups,
v. Formal registration of groups not a pre-condition for access (but encouraged after access of funds as part of enterprise sustainability).
vi. The programme is implemented through Government structures. The Community Development Officers at Sub Counties and Divisions are the programme Focal Persons.