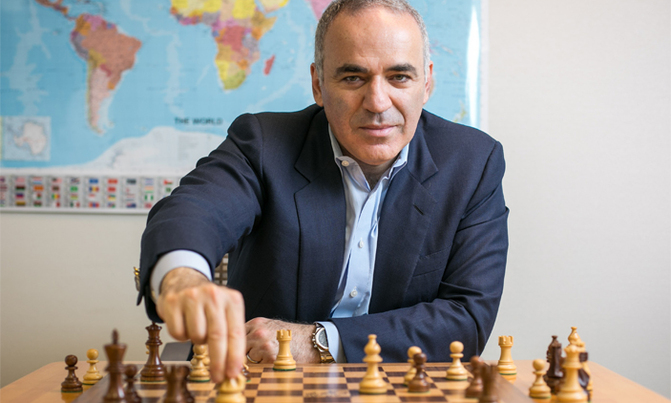 The Grandmaster announced his decision to retire in March 2005
After twelve years without active participation in competitive chess, Russia's legendary player Garry Kasparov will be back in action when the Grand chess tour event kicks off in August at the Saint Louis Rapid and Blitz, chess club and scholastic Centre.
The Grandmaster made his Olympiad debut in 1980 as a second reserve for the Soviet Union at Valletta, Malta. In 1985, Kasparov became the youngest ever world champion aged 22 when he beat Anatoly Karpov 13-11 in the World Championship Match in Moscow, Russia. He held the Championship until 2000 when he lost to his student Vladimir Kramnik.
Arguably the world's greatest player of all time, Karsparov was ranked No.1 worldwide from 1985 till his retirement in 2005, and his peak rating of 2851 achieved in 1999, was the highest recorded until being surpassed by the world's current top ranked Magnus Carlsen in 2013.
On March 10, 2005, the Grandmaster announced his decision to retire, citing lack of personal goals in the chess world and frustration at the failure to reintegrate the World Championship as reasons for his retirement.
Kasparov, an active participant in Russian politics was first in Uganda, in 2013 when he introduced the sport into the country's education system.
His visit bore the mini-chess pilot at the Kamoga Gate Friendship School in eastern Uganda. The following year Kasparov made his second visit this time with a political motive while vying for the World Chess Federation (FIDE) presidency. He returned to Uganda in a bid to gather support for his candidacy.
On this particular visit, Kasparov met chess players who were then competing for slots on the national team for the 2014 Olympiad at the last phase of the Olympiad qualifiers at Pope Paul Memorial Hotel, Rubuga.
He helped analyse games much to the benefit of those present.​