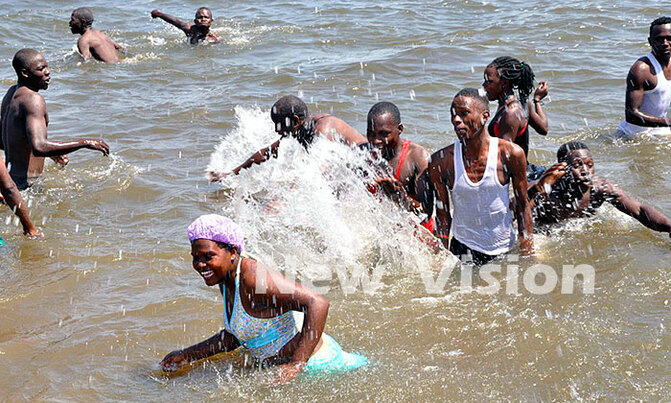 It was merry-making at One Love Beach.
(Credit: Ashraf Kasirye)

POLITICS

BUSABALA - Bobi Wine's campaign team spent the entire day Monday and part of the night having fun with him and his wife Barbie.

The couple was thanking their campaign team of over 500 people for a job well done in the recently concluded Kyadondo East by-election.

All his people got a chance to ride in the speed boats at the One Love Beach in Busabala.

The supporters cut a cake for Bobi Wine and his wife, congratulating them on the victory.

Bobi Wine is set to be sworn in as MP on Tuesday.
It was a beautiful day, warm enough for a good dip in the waters at One Love Beach. And the revellers made the most out of it!
Bobi and Barbie walked hand-in-hand, as lovebirds would, and were clearly in elevated spirits
What's celebration without a cake, eh?
A finely prepared cake this one!
Bobi Wine simply couldn't hide his excitement. It told all over his face. It was glee that matched that of his team
And just like what happens with all cake that is cut, this one too had to be gobbled.

"A piece for you sir . . . and one for you madam."

Hmmmm. Yummy!
Bobi's supporters even went a step further by buying him a brand-new grey suit. Talk of true love on One Love Beach!