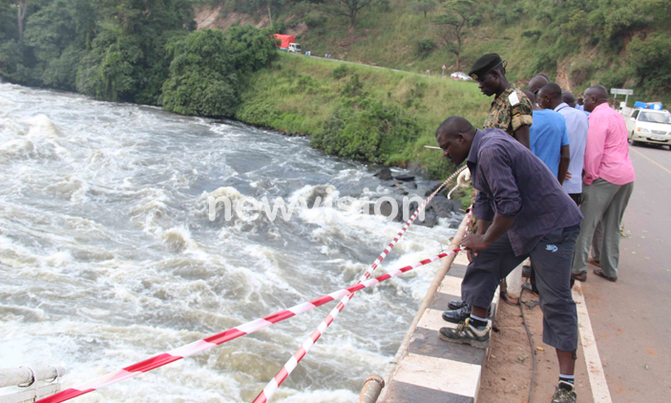 Kasingye attributed the accident to speeding.
As the search for the wreckage and bodies continues, Police has released the names of the three occupants of the truck.

The Police Force's spokesperson, Asan Kasingye identified them as Nelson Baraza, 45, (driver) and Arafat 25, (turn man) both from Soroti, and Abunya, 50, (owner of the merchandise).

A Tata lorry Registration No. UAW 356C loaded with cassava travelling from Paidha to Hoima, failed to brake and plunged into River Nile at Karuma bridge.

Kasingye attributed the accident to speeding. He said the truck and the occupants are still deep in the waters and could not be retrieved given the strong current that could not allow the marine divers to search for them.

"But our marines are on the scene, trying everything possible to retrieve the bodies and the wreckage," he noted.