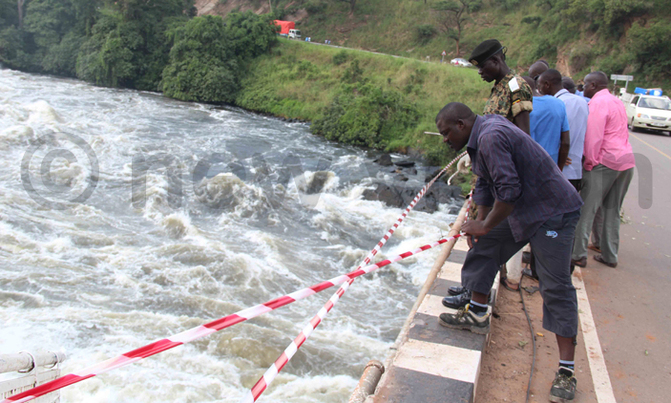 The the three occupants of the lorry have been presumed dead
The lorry that plunged into River Nile at Karuma Bridge on Friday evening and the bodies of its occupants are still missing.
Police fire and rescue team as well as the marines unit searched for the wreckage and the bodies on Sunday in vain.
Police spokesperson Asan Kasingye said divers tried and failed to locate the vehicle and the bodies adding that every effort is being taken to locate and retrieve them.
Police identified the occupants of the lorry as Nelson Barraza, the driver, Arafat Farid the turn boy and Abiang Ibrahim who had hired the vehicle to transport cassava.
Hawa Umar, the owner of the vehicle said the Tata lorry registration number UAW 356C left Paidha on Friday morning.
This is the second incident at the same spot this year. A similar incident happened last February when a lorry carrying cotton seeds from neighbouring Democratic Republic of Congo plunged into the river.
The driver of the truck identified as Nelson Eric Nsubuga survived the accident with minor injuries when he jumped out before the vehicle plunged into the river.
In December 2000, 10 passengers died when a bus belonging to Contour Bus Company travelling from Arua to Kampala plunged into the river on the opposite side.
Police then sent a helicopter and divers to rescue the victims and many were rescued with help of UPDF soldiers