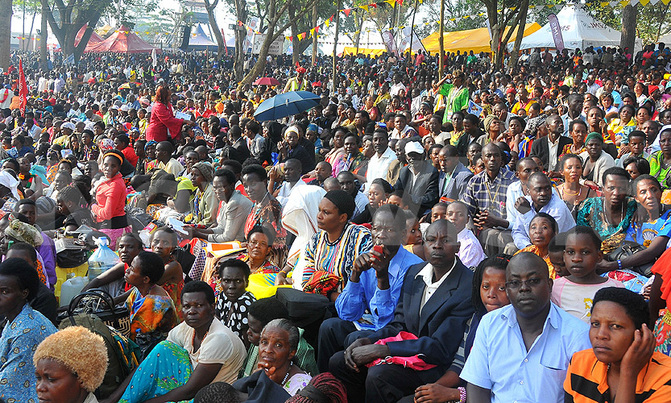 "As thousands of African pilgrims pour into Uganda, tourism in Uganda should receive that boost needed."
TOURISM

3rd June is a big deal, but do we know how big? Yes, it might be the day the day many celebrate the Uganda martyrs, but have we sought to harness the tourism opportunities? As June came to an end therefore, we are reflecting upon this idea.

Tasked with explaining what tourism opportunities Martyr's Day presents, Martha Tukahirwa of the Uganda Tourism Directory said they are endless. In-fact, she believes that there has never been a better time for Uganda to harness these tourism opportunities than the martyr's day.

"As thousands of African pilgrims pour into Uganda, tourism in Uganda should receive that boost needed, and even better, on an annual basis," she began. "This is in terms of money spent, exposure to visitors and reforming experiences."

She advises that since 'faith-based' tourism is on the far end of the broad spectrum of what Uganda has to offer on the tourism front, a lot of planning ought to be done. "More-so because of the intent that pilgrims have in making the journey in remembrance of the Saints; these pilgrims are seeking spiritual fulfilment to their vacations, which makes an integral part of the planning process," she said.

Tukahirwa advises stakeholders in the national tourism arena not to let this opportunity slide. "Harness the opportunity to maximize the objectives that we all want to achieve from this commemoration right from the planning process," she begins. "Here, we are looking at pushing for extended stays, a diversity of other activities to indulge in (e.g. wildlife safaris, boda-boda city tours, gorilla-trekking and so much more), as well as having these experiences shared and documented for wider consumption, through a multitude of avenues, like social media."

She argues that when looking at the Ugandan face of tourism as part of the "bigger picture" globally, Uganda has a comparative advantage over her neighbors in the assortment of activities on offer. "These range from faith to avi-tourism - altogether a fantastic tool for Uganda's economic development," she advises.

What UTB says

Did the Uganda Tourism Board (UTB) see the opportunities this year? They argue that they did. In a bid to promote 'faith tourism', UTB retraced the footsteps trekked from Munyonyo and Busega to Mukajanga, the hang man's place of execution, in Namugongo. In fact, they engaged different orators to dramatically narrate the
In-fact, UTB boss then, Steven Asiimwe says that during the Uganda Martyr's, pilgrims are also reminded that there are ten national parks graced with mammals, gorillas, reptiles, birds and plants that are God's gift to human nature.

"This is at a time when Uganda is the cheapest when it comes to gorilla tracking which costs between $450-$600," revealed Asiimwe. "A trip to famed Kidepo Valley National Park, Queen Elizabeth National Park or Bwindi Impenetrable Forest will make any pilgrimage more memorable."

The destination and faith based tourism got a boost following Pope Francis visit in 2015. All eyes and ears were on Uganda where the first African martyrs hail from. It is also the Source of River Nile and boasts having the Mountains of the Moon. The country has had the opportunity to host different Popes three times.

"The Final Flames of Uganda Martyrs that has been in circulation since 2016 is a must watch," says UTB John Sempebwa. "The movie gives the Kabaka Mwanga ordered their execution a new twist. There are lots more things being done to popularize the event."

Adding that, a lot is being done to boost faith tourism in the country which attracts an exodus of pilgrims from all over the world. In future it is bound to be throughout the year to reduce crowds.

"For example it has been discovered that before the first Christian missionaries arrived in Kigungu, they first pitched camp in Kalangala," adds Sempebwa. "And Moslems did not escape the wrath of the leaders then. These are details that spice the old tale of the Uganda Martyr's."

A tour of Namugongo on conventional days is a revelation of low human and motor traffic. But come June and crowds are met on highways padding their way from all corners of the country and beyond to Namugongo. Regular pilgrims comprise the Tanzania former first lady Nyerere. ​