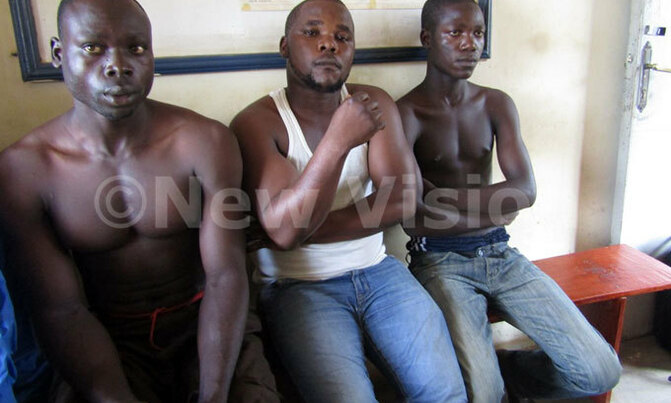 The trio that include Hassan Sebuleme a local electrician in Tororo, Patrick Opio and Mulumba Fahadi were arrested on Friday after stealing the Yaka meter of Charles Iseret which sold to Shema Nkumbana.
CRIME

Police at the border town of Malaba have arrested three people in connection with the theft of electric meters.

The trio, identified as Hassan Sebuleme, a local electrician in Tororo, Patrick Opio and Fahadi Mulumba, were arrested on Friday after they reportedly sold a yaka meter to Shema Nkumbana.

The arrest of Sebuleme comes barely a month after he was arrested in Busia district together with other accomplices over a similar offence.

The border police officer incharge of crime investigations, Phoebe Atamba, said the investigations into the matter are going on, adding: "the suspects will be produced in court charged with theft of electric appliances once investigations are complete."

Sebastian Amade, the UMEME Tororo metering supervisor, said many people have fallen victim of the racket.

Amade said because the stolen meters do not have customer Interface unit card which allow the loading of the token number, such customers normally go UMEME offices to complain and that's how the stolen meters are discovered.

He said the suspects together with others still at large, go to people's homes and climb on to electric poles masquerading as UMEME staff.

He said over 30 cases have been reported in Tororo and Busia districts.

He appealed to the public to be vigilant and report such thieves to the Police.