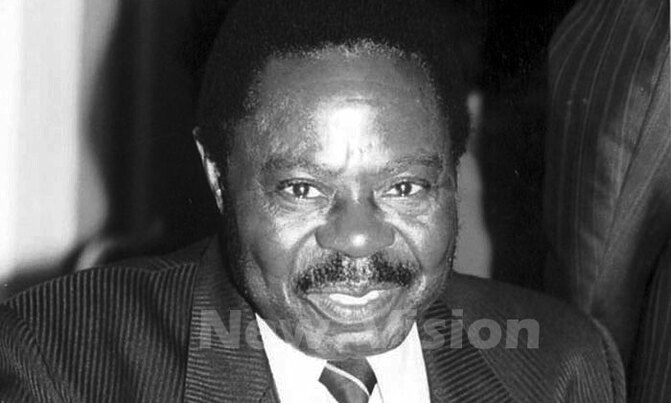 "He was my political mentor and I have closely worked with him on a number of issues and I have learnt a lot from him."
DEATH | JOHN SSEBAANA KIZITO

KAMPALA - The director in charge of land matters at State House, Dr. Sarah Nkonge Muwonge has mourned former Kampala Mayor, John Ssebaana Kizito as her political mentor, 'father' and close friend who helped her a lot during the time she was at the helm of the city political leadership.

Ssebaana, 83, died Monday morning after battling for his life for a long time.

He was a politician, businessman, economist, former presidential candidate and ex-president general of the Democratic Party (DP).

"It is really so sad that we have lost our friend Ssebaana Kizito. He was my political mentor and I have closely worked with him on a number of issues and I have learnt a lot from him," Nkonge told New Vision soon after getting information about his death.

Nkonge said it was Ssebaana who recommended her for the post of Kampala deputy mayor during the first regime of former Mayor, Al Hajji Nasser Ntege Sebaggala.

She later became acting mayor for one year at the time Sebaggala was detained in the United States. She said Ssebaana worked closely with her and helped a lot during this period.
Nkonge said that when Ssebaana became Kampala mayor, he appointed her secretary for education, a post she said she executed well. She said she was able to protect school land from being sold off by land grabbers but regretted that most of it was sold off afterwards.

She also credits Ssebaana for his gentleman's approach when she crossed over to the ruling National Resistance Movement party from DP.

"Whereas other people bashed me for leaving my party, Mzee Ssebaana remained calm and counselled me. He told me that although he was not in government, he was serving it from a different front and therefore asked me not to forget my roots."

Nkonge said several other politicians, especially from the opposition, attacked her for leaving a party that had groomed her, but to her surprise, Ssebaana treated her like a real daughter.

She said that, using her position in the land department in State House, she has been helping the veteran politician with his land issues, especially when some people attempted to grab his land titles.

"He has always come to me to help him and I have worked tirelessly to put together his land titles."
ALSO RELATED TO THIS STORY

Former DP leader Ssebaana Kizito dies