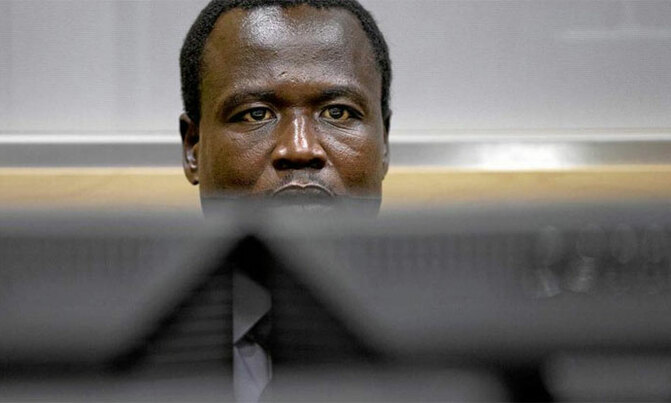 "I saw things in the bush and all those things have completely traumatised me."
PIC: Dominic Ongwen at the Hague. (AFP|File)

THE HAGUE | ONGWEN TRIAL

"We [used to] be beaten 100 strokes. I was beaten 80 strokes and I could not sit down."

That is how P-252, a witness in the trial of former Lord's Resistance Army (LRA) warlord, Dominic Ongwen, summarised his first day in the hands of LRA rebels. It was in April, 2004 when P-252 and other people were abducted during an attack on Odek internally displaced camp.

"I saw things in the bush and all those things have completely traumatised me. The things that I did in the bush have completely traumatised me," P-252 (whose real identity has been withheld on his request to court) told the International Criminal Court (ICC) this week.

The witness told court that the rebels first tied them before whipping them following an escape of one of the abducted person. The rebels said that if the escapee is not found, they will be killed.

The escapee was never found, P-252 said, emphasising that by miracle, they survived the death threat from top LRA leaders and the daily torture exerted on them through canes.

P-252 and his cohort of abductees were slowly adapted into the jungle life of LRA, taught gun assembling and other military skills.

In his testimony on Monday, P-252 said Odomi led the LRA group that abducted him and other people. Odomi is the pseudo name that Ongwen was nicknamed during his jungle days under the LRA command.

The mission of the LRA training and jungle doctrine, the witness said, was to commit atrocities.

P-252 told court that he undertook several ambushes on UPDF bases, including two unsuccessful ones on Abok, Acet and Odek villages, where he was born.

The witness said he spent one year and nine months in the LRA jungles before he escaped. He didn't disclose the year he escaped, but he told court that he walked for three days until he reached Lologi UPDF barracks, and surrendered.

"I cannot recall, but I stayed in the bush for one year and about nine months. Then I escaped," he said.

Ongwen is facing trial for his pivotal role in the attack on Odek and other three internally displaced camps—Abok, Lukodi and Pajule. Ongwen was charged last year with 70 counts of war crimes and crimes against humanity.

Ongwen was arrested by the joint US and African Union Regional Taskforce in the Central African Republic (CAR). He was handed over to Uganda, and later transeferred to the ICC.