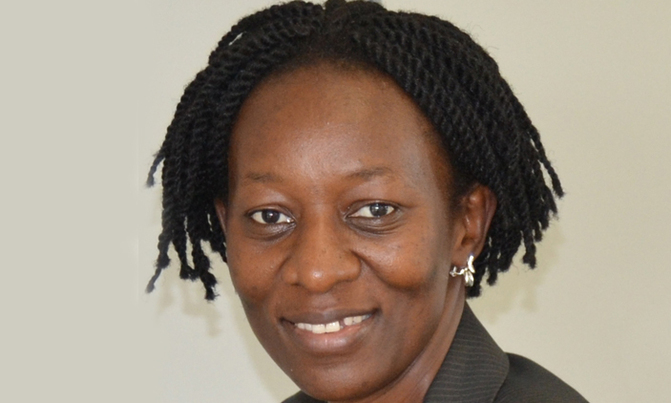 Uganda having ratified many international human rights instruments is obligated to ensure that the citizens enjoy these basic rights and freedom
By Juliet Nafuna Musoke
On January 24, 2017, Justice Lydia Mugambe delivered judgment in civil suit No. 212 of 2013 in favour of Mubangaizi Micheal and his wife Musimenta Jennifer against Mulago National Referral hospital for the loss of their baby arising out of the imprudent and unethical actions or negligence of its health workers. In her decision, she ruled that the hospital violated the right to health and access to information and by so doing subjected the parents of the baby to psychological torture resulting from disappearance of their baby.
The Legal Aid Service Providers Network (LASPNET) congratulates Justice Lydia Mugambe for the land mark judgment that earned her the People's Choice Gavel Award 2017 hosted by the Women's Link Worldwide, in recognition of her outstanding efforts in fighting for the rights of poor, vulnerable and marginalized women. Particularly, she was recognized for holding the State accountable in failing to observe its obligations under the International Covenant on Civil and Political Rights (ICCPR), the International Covenant on Economic, Social and Cultural Rights (ICESCR) to devote special attention to women whose circumstances renders them vulnerable. The recognition of this judgment not only serves as a ray of hope to women but also has a greater bearing on reinforcing the principle of corporate accountability.
Apparently, this is not the first case which portrays the weakness in the accountability of Uganda's health facilities, many women suffer in silence because they cannot afford the costs of litigation involved in pursuing justice. Some of the cases reported recently include Ms. Fatuma Nakayima who lost her baby on December 15th 2016 from Mulago hospital and Ms. Kajumba Gorretti who has been searching for justice for the loss of her baby from Mulago hospital since 2013. These institutions both private and government continue to deny many mothers the right to health as well as access to information which compounds a lot of pain and psychological torture hence violating fundamental rights.
Justice Lydia Mugambe's recent judgment now sets a precedent for institutions in particular hospitals to be held accountable for infringement and violations on human rights. One of the salient issues pointed out in the above judgment included negligence of the hospital in showing laxity to account for the whereabouts of the couples' baby. Such errant behaviour is attributed to many irregularities ranging from imprudent and unethical behaviour of health workers towards expectant mothers, failure of health workers to exercise requisite health care towards the mothers and their babies, inadequate provision of resources to the health sector by the State, among others. This causes psychological torture and mental anguish to mothers knowing that their babies are at the mercy of strangers.
Uganda having ratified many international human rights instruments is obligated to ensure that the citizens enjoy these basic rights and freedom. The International Covenant on Economic, Social and Cultural Rights (ICESCR) under Article 2 imposes a duty on all states to "respect, protect, promote and fulfill realization of all human rights and the same should be protected through administrative and judicial remedies. Therefore, now is the time for the government and all state agencies to regulate, monitor and hold institutions accountable for their violations to ensure access to enjoyment of rights because when such judgments are passed the state loses revenue and this is tax payers money being put to waste.
Some of the recommendations arising out of the judgment called upon the Police to conduct conclusive investigations into the disappearance of the baby and for all hospitals to take necessary steps to ensure and enhance the respect, movement and safety of babies, dead or alive, while under their custody. We are yet to see this recommendation actualized by the responsible state agency.
The writer works with the Legal Aid Service Providers' Network (LASPNET).