Bananas have disappeared from the Lake Victoria belt because the land was becoming drier and has lost most of the nutrients
Mukono Resident District Commissioner, Major David Matovu has declared people who destroying wetlands and engaged in rampant destruction of forests as public enemy number one.
He said destruction of trees and wetlands undermines the catchment areas for water which is a critical resource for production of food.
"The public should know that the people who are cutting down trees and degrading wetlands are public enemies. They are public enemy number one," Matovu said, adding that he had come to declare war against the public enemy. Matovu, a UPDF veteran was wearing Army boots.
He was speaking at Kijjo Primary Roman Catholic Primary School in Nabaale Sub County, Mukono on Saturday during the activities to commemorate the UN day on desertification (June 17). The theme of the day was, "Our land, our hope, our future."
The three day activities included demonstration farms of maize where low cost technologies such as trenches and minimum tillage were exhibited. In addition, drip irrigation, which uses water efficiently and helps farmers to produce through the year was also displayed at Kijjo. There were also performances by a drama group, which passed on messages on conservation agriculture as well as benefits.
The LC1 Chairperson for Kijjo village in Nakanyonyi parish, Nabaale Sub County in Mukono said they are facing a severe shortage of water and that most of the spring wells had dried up within last year and within this year.
Okasai Opolot, Director of Crop Resources, Ministry of Agriculture, Animal Industry and Fisheries said the population is growing putting more pressure on the land to produce more food. He also said the unproductive land is leading to migration of people particularly the youth to either urban areas or parts of the lake in an attempt to seek for alternative livelihood.
"Youth in rural areas should be given better opportunities and technologies to produce," said Okasai, adding that the land can provide for all of us if managed in a better way.
Pius Wakabi, the PS in the Ministry of Agriculture said 36% of Uganda is severely degraded. He also said that out of the 36% about 10% is very severely degraded. He said the Mukono was heavily forested but people have cut down trees disrupting the rainfall patterns and making drought more devastating.
Wakabi was representing Vincent Ssempijja, Minister for Agriculture as the chief guest.
Soil depleted, poverty reigns
What brings poverty is engaging in unproductive work, according to a soil scientist and researcher who did not want to be named. He cited Busoga region as an example pointing out that production of maize on one acre of land is two bags on average yet farmers could reap up 20 bags from the same piece of land if they apply organic or inorganic fertilizers.
"You can achieve the lower middle income by 2020 and the upper middle by 2040 when 80% of the population is depending on agriculture and they are reaping only two bags of maize," he said, adding that Uganda's soil has been severely degraded but people are doing nothing about it.
Bananas could come back to Buganda
A senior Agriculture Officer in the Ministry of Agriculture and Animal Industry, Grace Kamala said bananas have disappeared from the Lake Victoria belt because the land was becoming drier and has lost most of the nutrients.
"What people need to know is that bananas are heavy consumers of water and nutrients," he said bananas could come back with application of soil conservation techniques such as mulching, digging trenches that conserve water in the soil.
He also said agro-forestry tree species should be encouraged to improve on nutrient recycling in the soil and shelter the soil as well as benefiting biological diversity such as bees and beetles that pollinate the crops.
Conservation way out
Stephen Muwaya, Coordinator Sustainable Land Management in the Ministry of Agriculture said people should cooperate and share whatever they have learnt through their grassroots networks to accelerate sharing of knowledge.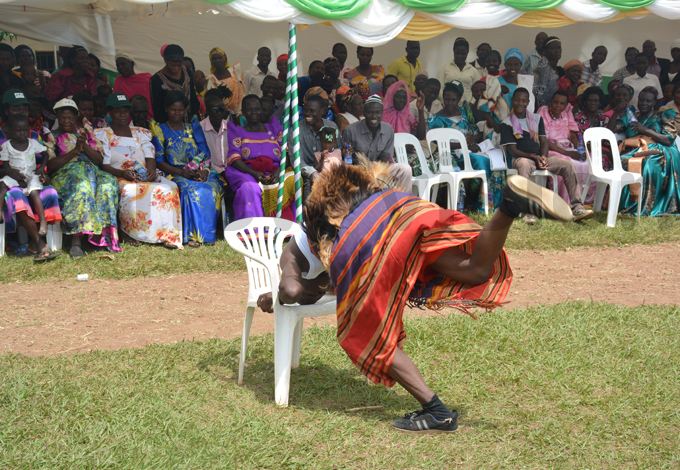 In some cases people are opting to migrate from the unproductive land to the landing sites where they could engage in fishing and related activities. But they do not have to abandon what has become a wasteland. They can improve on the land by adding nutrients.
Hajji Umaru Dumba, a resident of Makukuba, Nabaale Sub-county in Mukono said the soil conservation techniques have helped him to grow pineapples and coffee as well as bananas. He said they had also benefited from inputs from Operation Wealth Creation.