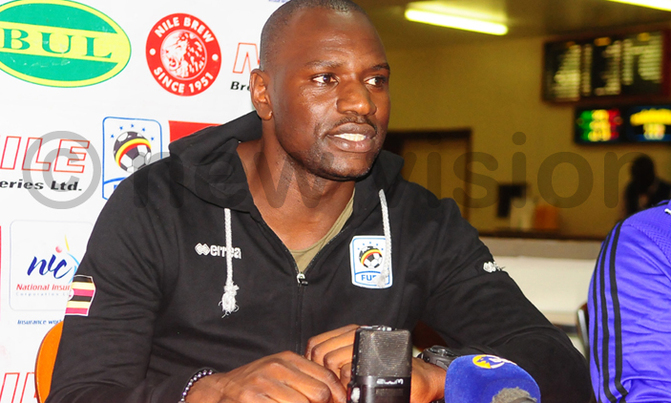 The team touched down at 3am this morning
The victorious Uganda Cranes team touched down at Entebbe International Airport this morning at 3am aboard Ethiopian Airlines.
The fatigued contingent led by FUFA 3rd vice president, Dennis Mbidde, addressed the media briefly at the airport and thanked the team for enduring the harsh conditions and for making the country proud.
"I have little to say but to thank the brave men who stood against all odds and did us proud. You are warriors and I am humbled for being your head out there" Mbidde said.
FUFA president Moses Magogo however attacked people who start disputes whenever the national team has a match.
"I thank our sponsors who made it possible for us to honour the fixture. And I wonder why government let us suffer yet we are representing a whole country. We almost visited every country on the continent" Magogo said referring to the arduous journey the team faced.
"From Cape Verde to Dakar in Senegal then Addis before landing here. Other countries like Kenya charter to remote areas like Pairi but why not us? We need help to perform better and government should come on board" he added.
After enduring the over 30 hour journey Cranes skipper Denis Onyango thanked the people who welcomed them and the support the team was offered.
Artistes Sam and Sophie Gombya had their son in tow who wanted to meet his hero, assistant captain Hassan Hasswa.