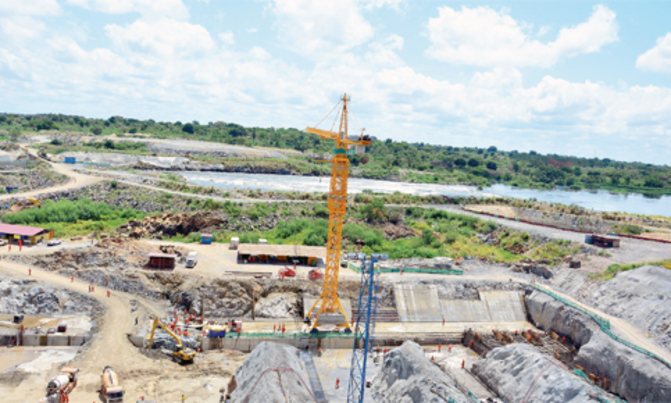 The role of the energy sector in the development of a country cannot be understated and as such, Uganda needs an efficient energy sector to support its growth and competitiveness.
Improving the level of competitiveness of the economy remains central to the National Resistance Movement (NRM) policy goals.
In the NRM manifesto, the Government committed to improving electricity generation in order to support industrialiation, as well as ensuring universal access to affordable and reliable energy.
"We have made commitments to improve electricity generation and sharing among partner states, through the Eastern Africa Power Pool, in a bid to rationalise the generation and use of modern energy," reads the manifesto.
In the manifesto, the Government promised to focus on completing 26 power plants, which included Karuma 600MW, Maziba 1.0MW, Isimba 183MW, Ndugutu 0.5MW, Aswa-Agago 88MW, Neengo Bridge 6.5MW, Kakaka 7.2MW, Nkusi 4.8MW, Muziizi 44.5MW and Kyambura 8.3MW.
Also on the list was the 16MW Kikagati power plant, Ntono 2.5MW, Kinyara 25MW, Nyagak III 4.5MW, Rwimi 10.54MW, Nyamwamba 9.2MW, Lubilia 5.4MW, Esia 0.11MW, Nshungyezi 38MW, Sindoro 5.6MW, Mitaano 2.9MW, Siti 21.5MW, Muvumba 4.5MW, solar power 20MW, Muyembe 3.2MW and Waki 5.4MW.
The Government also promised to complete the construction of six power transmission lines, which included the 132 KV Opuyo -Moroto-Ayago interconnection project, 132KV Bulambuli-Mbale Industrial Park, 220KV Hoima- Kinyara-Kafu transmission line, 132KV Lira-Gulu-Agago, 132KV Mirama-Kabale line and the Nkenda- Mpondwe-Beni 220KV transmission line.
In the manifesto, the Government talks of building additional electricity generating capacity at Murchison Falls (700MW), Oryang (392MW), Uhuru (350MW), Kiba (300MW), as well as constructing an albatross thermal plant, which will produce 50MW.
"This will give Uganda a capacity of 4,356MW. We will also explore and develop another 300MW of electricity from the geo-thermal potential in the country. The Rwenzori region and the Ebitagata in the Katwe area has the potential to generate energy," reads part of the manifesto. CLICK HERE FOR MORE ON THIS STORY
ADVERTISER