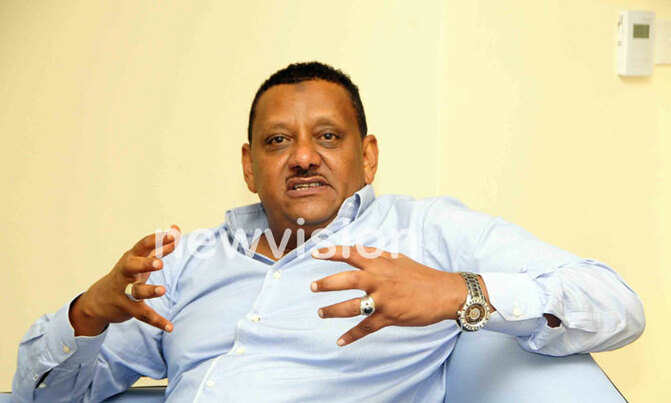 "The evidence on file is not sufficient so the file has been sent back to police."
COURT

KAMPALA - The Directorate Public Prosecutions (DPP) wants more evidence over a complaint of sexual harrassment against the chairman of Aya Group.

The Directorate spokesperson Jane Okuo Kajuga has said the DPP sent the file back to police to further investigate a complaint against Hamid Mohammed pertaining sexual harrassment.

"The evidence on file is not sufficient so the file has been sent back to police to carry further investigations and it has not been returned to us," said Okuo.

In an interview, Okuo said for over a month the police has not returned the file to DPP for further action. The file was forwarded to DPP in April by police for perusal and legal advice.

A former employee of Aya Group accused chairman Mohammed of sexually harrassing her.

The sexual harrassment complaint was also reported to the suspended minister of state for Labour, Employment and Industrial Relations Herbert Kabafunzaki.

Following the complaint, Kabafunzaki was arrested over allegation that he asked for a bribe to clear the Aya boss' name of the sexual allegations. The minister has been charged with corruption offence in court.

It is alleged that on April 8, while at Kampala Serena Hotel, Kabafunzaki, in his capacity as minister, directly solicited a sh15m bribe.

Prosecution claims the money was a gratification from Mohammed, in exchange for clearing his name from allegations of sexual harrassment by a former employee.

In the second count, Kabafunzaki is also accused of corruption, in breach of the Anti-Corruption Act. It is alleged that on the same day, he directly accepted sh5m as gratification to clear Mohammed's name.

The minister denied the charges and has been freed on bail pending hearing of the case which is scheduled for this month.

Later, President Yoweri Museveni suspended Kabafunzaki to pave way for investigations. However, he remains Rukiga County MP.