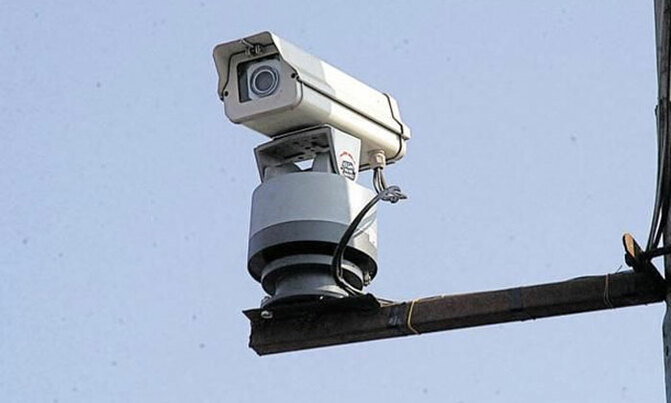 The cameras would hasten the identification of anybody who commits a crime in the towns or the highways.
STATE OF THE NATION | SECURITY

With billions of shillings required to procure surveillance cameras, President Yoweri Museveni has appealed to the rich business people and residents that can afford to install cameras around their businesses and residences.

Delivering the State of the Nation Address on Tuesday in Kampala, the president noted that the absence of cameras in towns and on highways has made it possible for criminals to escape without being identified.

He cited cases involving the murder of AIGP Andrew Felix Kaweesi, muslim clerics, Major Kiggundu, Joan Kagezi, Chairman Okware in Namayingo, Rwamutwe in Bushenyi, the town clerk of Gulu and an Eritrean businessman.

"These gaps put a lot of burden on the CID to discover the one that committed the crime depending on eye-witnesses and other clues.

"The cameras would hasten the identification of anybody who commits a crime in the towns or the highways. This is a gap I have given instructions to close," he said.

According to internal affairs state minister Kania Obiga, the whole project budget is estimated to be sh500b. The initial budget is only sh60b.

Despite the president's directive, parliament last month passed the budget without any indication of the money.

None of the responsible ministries and agencies that were directed to immediately procure and install CCTVs presented budgets for the equipment.

Although it was an urgent directive, sources informed New Vision that the finance ministry is yet to receive the sector's budget requests in connection with the project.

"The ministry has not received any budget request in connection with the project. When we receive the request, we shall provide the money. But for now, we are still waiting," a highly-placed source said.

In parliament, neither Police nor the ministry of internal affairs even brought up the matter for discussion during the budget process.

Parliament spent almost two months scrutinizing the sectors' budget estimates for the financial year 2017/18. The minister of finance, Matia Kasaija, is expected to read the national budget on Thursday.

Defence and Internal Affairs Committee chairperson Judith Nabakooba told the House during the committee report presentation that the matter was never discussed.

"The issue of cameras never came up at all during the sector budget scrutiny. Since the minister of internal affairs never presented it, we also never talked about it. We are now waiting for him to present it," she said.

On his part, Obiga described the delay to submit the budget to Finance as "an oversight on our part" but promised to present a supplementary budget once the process is finalized.

"We can always bring it through a supplementary budget. The process of procuring and installation is still ongoing," he said.

Museveni appealed to the MPs to support his request (money for cameras) when the time comes.